What are the long term effects of the bombings of Hiroshima and Nagasaki?
by Ryan Weatherford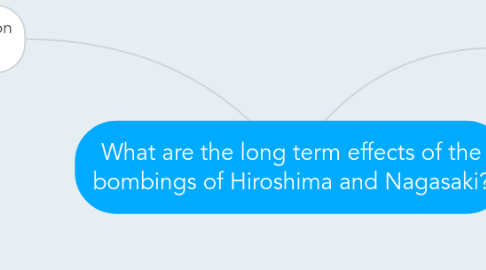 1. Introduction (History)
1.1. On August 6, 1945, the US dropped the first of two bombs on Japan. This bomb,Little boy, was dropped on Hiroshima and killed 70,000 instantly. The second, Fat man, was dropped on Nagasaki and killed 40,000 instantly.
1.2. This sparked loads of controversy
2. Body
2.1. Mutations still occur today in new borns.
2.2. Radiation still effects it today.
2.3. People believe the bombings weren't justified
2.4. These bombings have contributed to Nuclear weapons today