EDUCATION
by
v s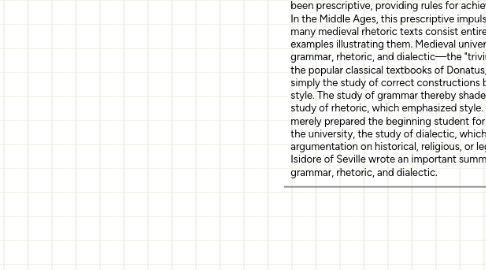 0.0
stars - reviews range from
0
to
5
. The study of rhetoric was manifested, however, in techniques for adult practitioners, for example, in ars dictaminis, the art of composing official letters through which church and state business was conducted, and ars praedicandi, the art of preaching. Medieval theorists of poetry also drew on rhetorical studies of style.
In the early Renaissance, major texts by Cicero and Quintilian were recovered. In the sixteenth century, a proliferation of rhetorics following classical models but written in the vernacular appeared, such as those in English by Leonard Cox, Richard Sherry, Thomas Wilson, and George Puttenham. Most of these rhetoricians emphasized the study of style, sometimes linking their practice explicitly with poetic. The generally acknowledged master of stylistic rhetoric in the Renaissance was Erasmus, whose Copia (1512) [56] was originally conceived as a textbook.
Adult Education
1727 The Junto established by Benjamin Franklin – First called the 'Leather Apron', this is a secularization of the Puritan divine Cotton Mather's idea (1710) of a discussion club. The original rules would still be regarded as good guidelines for discussion.
Rhetoric & Composition
The formal study of rhetoric in the West began in Greece in the fifth century B.C.E. with the Sophists [42], followed by Isocrates [44], Plato [45], and Aristotle [46].