Technologies used in my film
by Michael Monfort-Tennant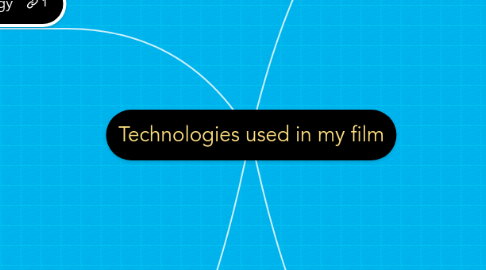 1. Online Technology
1.1. Wix: Wix was the website I used the most during the course as it was where I published my blog. It is simple to use and is acts as a blank canvas to put all of your creative ideas and research on.
1.2. Wix: Takes a while to learn how to embed codes and post direct links to pinterest ect.
1.3. Youtube: Great way of broadcasting your films to the world or to share directly onto websites and social media.
1.4. Youtube: Videos can take a long time to upload and process if the quality of the video is high (4K).
1.5. Soundcloud: Soundcloud is a great way of sharing audio to anyone around the world and is also easy to embed onto my wix blog and other websites.
1.6. Soundcloud: Not as simplistic as youtube and has less features
1.7. Prezi: Good for presentations of work as the reader can easily navigate through the presentation
1.8. Prezi: Fairly complicated to use and takes a while to get used to.
1.9. Email: Professional way of communication when asking for permission to film at a location or to send scripts and dates to actors.
1.10. Email: Restrictions of file sizes could be an issue
2. Production
2.1. Blackmagic 4K Production Camera: This camera has superb quality and is easy to use due to it's touchscreen.
2.2. Blackmagic 4K Profuction Camera: Extremely heavy and bulky for a modern-day camera.
2.3. Steadicam: I personally enjoyed using the steadicam as it gave me good, steady shots.
2.3.1. Included
2.3.2. Included
2.3.3. Excluded
2.4. Steadicam: Heavy and took a while to get used to
2.5. Slider: I achieved extremely fluid and steady shots using the slider
2.6. Slider: Slider was heavy and was fiddly to set up
2.7. Samyang lenses (14mm, 35mm, 85mm): Gave a great depth of field
2.8. Samyang lenses (14mm, 35mm, 85mm): Could have incorporated a zoom feature to the lens.
2.9. Rode NTG-3: Records clear sound
2.10. Rode NTG-3: Seems fairly old fashioned as it is hard to tell if you had been recording or not.
2.11. Lighting: Creates strong aesthetic visuals and helps set the mood of the scene.
2.12. Lighting: Couldn't use in slightly more remote locations due to having to always be plugged into a power supply.
3. Pre-Production
3.1. StarNow: We used StarNow to find our lead male actor whom we selected after getting many responses to our casting call. It is fairly simplistic and allows actors to find a film suited to them.
3.2. StarNow: You have to be over 18 years old to put out a casting call however we emailed the support team and they helped us after realising we were making a student film.
3.3. Celtx: Celtx helped us turn our script layout from amateur to professional.
3.4. Celtx: Software was fairly complicated to begin with however I adjusted to it as I used it more.
4. Post Production
4.1. Final Cut Pro X: I found this editing software had everything I needed to edit my film.
4.1.1. Dependencies
4.1.2. Milestones
4.2. Final Cut Pro X: Software found it hard to upload all of our footage without slowing down dramatically.
4.2.1. KPI's
4.3. Colour Grading: Applying a colour grade helped give my film an aesthetic edge which helped create the mood.
4.4. Colour Grading: Hard to not make it look overdone and takes a lot of time to perfect.
4.5. Final Cut effects: Simple to use as you just drag and drop.
4.6. Final Cut Effects: Can look over the top and amateur
4.7. Final Cut Titles: There were many titles to choose from and this feature helped me with the basic essential opening title and end credits.
4.8. Final Cut Titles: You could not preview the fonts which lengthens the editing process.
4.9. Uploading and transferring footage: We transferred high quality footage on set as we had multiple SSD cards and hardrive on set.
4.10. Uploading and transferring footage: We ended up running out of space on our hard drive since we filmed a lot of scenes in 4K and so we had to buy another.