B1A level
by MORALES MUnOZ ANA MILENA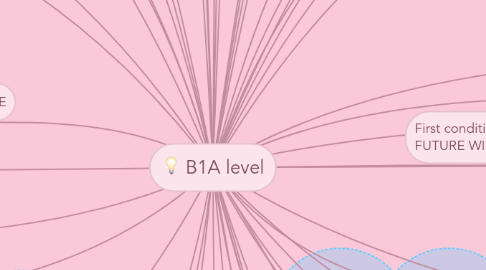 1. Past Simple
2. At bosque hospital the parients take a pill for tension every day at 7:00 am (+)
3. The doctor doesn`t charge the bandages to patiens every day (-)
4. Do you apply ointment in the wound today at 9:00 am?
5. Thomas is studying a lot on a first aid manual. (+)
6. Are you boying your wheelchair on monday Tuesday?
7. some patients in physiotherapy are not walking with crutches.
8. She bougth a pill for your dizziness in the drugstore. (+)
9. They didn´t help people with chicken pox. (-)
10. Did you eat a lot shrimpslast night?
11. You were putting morphine at the patients with much pam.
12. He wasn´t needing a bone plate because his bone was not broken.
13. Were they boking for shark and octopus  at sea?
14. The neurogical pinwhell is more important than gauzes in surgery.
15. The sty is bigger than eye
16. The nurse is the most beatiful woman in the hospital.
17. The cardiology is the best  specialization.
18. I will be a good student of nursing
19. she won´t fell pain in surgery tomorrow
20. Will I use this scalpel in surgery tomorrow?
21. I am going to study for the quiz tomorrow mumps.
22. She is not going to talk about of toothache.
23. Are we going to go fill the trolleys?
24. What tweezers do you have?
25. What are the most important rewards you expect in your career?
26. She sleeps every day. Doesn`t she?
27. He is a doctor, Isn`t He?
28. My throat is less swollen today, Isn`t It?
29. (+)  If public health service is efficient, people stop using the hospitals.
30. (-) If you don´t move the stretcher in the living reanimation, you saves lives every day.
31. (?) If people sleep all day, do they get dream?
32. Cero conditional (IF+ SIMPLE PRESENT, SIMPLE PRESENT)
33. First conditional (IF+ SIMPLE PRESENT, FUTURE WILL)
34. (+) If you buy a good helmet, you will travel with the motorcycle.
35. (-) If she doesn´t speak English at the hospital, she will not be a good nurse.
36. (?) Will he buy the crab, if he travel to sea?
37. Second conditional (IF+SIMPLE PAST, WOULD)
38. (+) If we won the lottery, we would buy a new octopus and shark.
39. (-) If I didn´t learn French in the language center, I wouldn´t travel to Eiffel tower.
40. (?) If you were looking for a cheap compass, where would you shop?
41. Passive voice (SUB+VERB+OBJ)
41.1. Past Continuous
42. (+) Passive voice: The bandages and tweezers were used to treat the patient who was sick by the doctor.
43. (-) Passive Voice: The first aid weren´t studied the days Monday and Fridays by the healthcare professionals
44. (?) Passive Voice: Were a snake bite kit and gloves used to treat the patient who was sick by the nurse?
45. (+) Passive Voice: The homework were being done at the school today in the afternoon by the children.
46. (-) Passive Voice: The cupcakes weren´t being cooked by my mother to celebrate my brother´s birthday in the club.
47. (?) Passive Voice: Was water being boiled to cook the bacon to the party by Mark?
48. PRESENT SIMPLE VS PRESENT CONTINOUS
49. COMPARATIVES AND SUPERLATIVES
50. WH AND TAG QUESTIONS
51. SIMPLE PAST VS PAST CONTINOUS
52. FUTURE
53. FUTURE