How far were peoples lives transformed after independence in terms of housing
by Gabriel Austine Beckham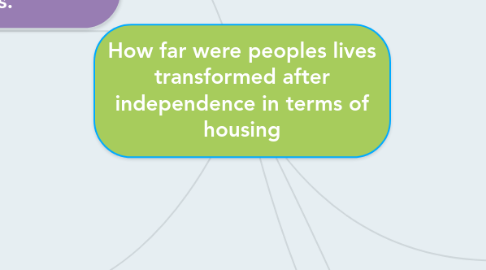 1. SIMILARITIES
2. DIFFERENCE
3. Lifestyle of many have change that includes daily activities they do in the old kampong houses.
4. From living in a kampong  to moving in to an unfamiliar place where there are rules to follow compared to living in a kampong where you can move freely the people there have to adapt to the surroundings as well as the major changers this includes Convenience and  housing which the people are trying to adapt.
5. Now moving to a unfamiliar environment may lead to many aspects as they are not aware of the many new rules and boundaries that the government have given this includes (no trespassing)
6. some things that have stayed but The people felt that Singapore is their homeland and they did not want to leave.They felt no hardship or anxiety regarding the change of status.It did not affect them nor their lives things went on.