The Future of Media Work & Learning
by
Helen Baxter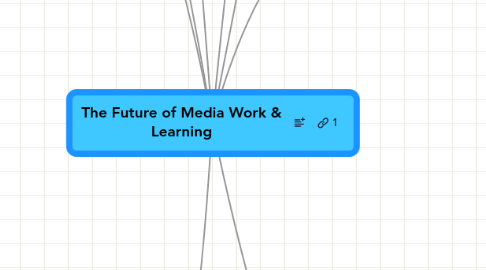 5.0
stars -
1
reviews range from
0
to
5
Keynote speech from Helen Baxter of Mohawk Media at Engaging with the Future at the New Zealand Broadcasting School in Christchurch.
Skills & Attributes
Hire for attitude, train for skills
Avoiding Future shock
Auto-didacts
Importance of Games
Need Shared Terms of Reference
Telescoping nature of evolutionary paradigm
Powersearching
Knowledge Trading
Social networks
Technophilia
Business Skills
Brand of One
Self publishing
Presentation
Flexibility
Selling
5 - 10 years
Future of Media Learning
"It is the supreme art of the teacher to awaken joy in creative expression and knowledge." ~ Einstein.
Life-long Learning Needed for ALL - Students AND Educators
Publish v Practice
Publishing now Two-Way
Manage the learning - not the students
Format changes structure
Webtop v Desktop Applications
E-Learning from the best
MIT Open Courseware
3D Virtual Worlds
Manage the learning - not the students
Future of Media Work
New Pathways to Publishing
Markets / Income
Budgets slashed
Need for multi-tasking teams
Specialists not longer enough
Remote / Distributed Teams
Contracters & Freelancers
Not making TV, Video, Film
Plummeting Production Costs
Journalism
Business
Mobile
Gaming/Interaction
Holo-TV
Future
Challenges & Opportunities
The Cloud
Content & News
Tech Commentator, Virtual World, Radio NZ
Producer, the g33k show
Pathway
Links