PRESENT TENSE         RULES OF THIRD PERSON HE  SHE  IT
by María Luisa Valverde Ramírez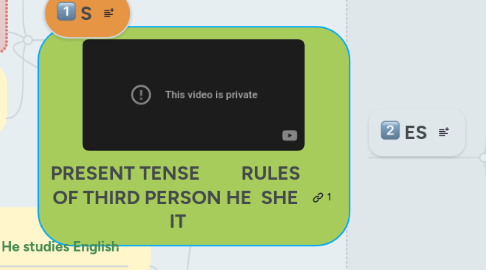 1. S
1.1. He listens to music.
1.2. She writes a letter.
1.3. It barks loudly.
2. ES
2.1. He passes the exam.
2.2. She brushes her teeth
2.3. He watches TV after school
2.4. She mixes flour and water.
2.5. He goes to school.
3. IES
3.1. I study English.      He studies English
3.2. I carry the suitcase.    She carries the suitcase.
3.3. I fly a kite.     It flies high.