MEMORY
by Tyqa Nabila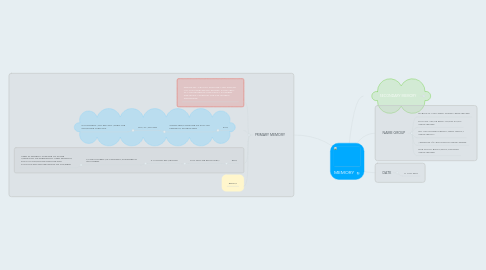 1. PRIMARY MEMORY
1.1. DEFINITON : PRIMARY STORAGE ALSO KNOWN AS MAIN STORAGE OR MEMORY, IS THE AREA IN A COMPUTER IN WHICH DATA IS STORED FOR QUICK ACCESS BY THE COMPUTER'S PROCESSOR.
1.2. RAM
1.2.1. SHORT-TERM STORAGE OF DATA OR PROGRAM INSTRUCTION
1.2.1.1. RAM IS VOLATILE
1.2.1.1.1. ITS CONTENT WILL BE LOST WHEN THE COMPUTER TURN OFF.
1.3. ROM
1.3.1. CAN ONLY BE READ FORM
1.3.1.1. IT CANNOT BE WRITTEN
1.3.1.1.1. MANIFACTURER WITH PROGRAMS BURNED IN OR STORED
1.4. EPROM
2. SECONDARY MEMORY
2.1. DEFINIT
3. NAME GROUP
3.1. NABILATUL ATIKA BINTI NASRO 15DTK15F1022
3.2. ZAILATUL AKMAR BINTI AHMAD KAMAL 15DTK15F1006
3.3. SITI AISYATULIZZAH BINTI MOHD HISHAM 15DTK15F1017
3.4. VINOSHINI A/P JEYASANKAR 15DTK14F2042
3.5. NUR NAJIHA BINTI MOHAMAD ROSLI 15DTK15F1008
4. DATE
4.1. 11 JULY 2016