BUSCADORES
by
Jork Antholek Arizaka Riquelme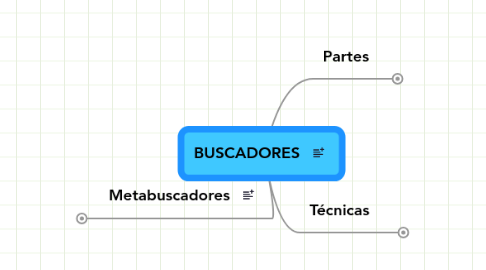 0.0
stars -
0
reviews range from
0
to
5
BUSCADORES
Son Sitios Web (Web Sites) cuya función principal es servir como directorios (índices) del Internet.
Partes
Rastreadores (crawlers)
Servidor de almacenamiento (repository)
Indexador (Index)
Clasificador (sorter)
Buscador (Searcher)
Metabuscadores
El objetivo de los Metabuscadores es facilitar al máximo y hacer más eficiente la búsqueda de información. Actúan sobre algunos de los buscadores de información general más conocidos.
Técnicas
Comillas ""
para frases exactas.  Ej.: "banco nacional de la vivienda".
Operadores lógicos
(AND, OR, NOT, etc.). Ej.: "banco AND nacional", "banco OR vivienda", "banco AND NOT vivienda", etc.
Operadores matemáticos
( +, - ) + para agregar criterios - para quitar criterios.
Otros operadores
(NEAR, BETWEEN, etc.). Ej.: "banco NEAR vivienda", etc.
Cerrando campo de busquéda
De acuerdo a cada buscador utilizado
Directorio de temas
Estrechar la búsqueda como en un Directorio.