futuro simple.
by darianni gonzalez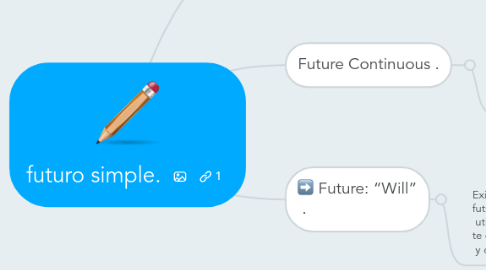 1. Going To.
1.1. "going to" en una oración para referirnos al futuro, la construcción se compone de tres elementos: el verbo "to be" conjugado conforme al sujeto + "going" + el infinitivo del verbo principal.
2. Future Continuous .
2.1. has two different forms: "will be doing " and "be going to be doing." Unlike Simple Future forms, Future Continuous forms are usually interchangeable.
3. Future: "Will" .
3.1. Existen muchas formas de expresar el tiempo futuro en inglés. Una de las más comunes es utilizando el verbo modal "will". A continuación te explicaré los significados más comunes y cómo formar el tiempo futuro con "will".
4. Las oraciones negativas se forman con "will not" o "won't": He will not stop smoking. He won't stop smoking.