How to Be Successful
by Luis Fabian Contreras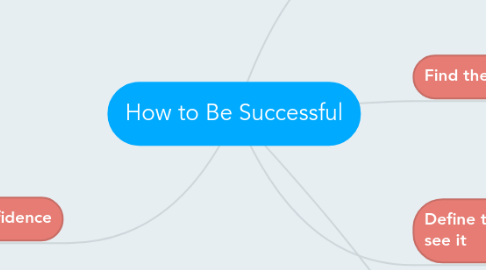 1. Many people want to achieve success in life, but it's easier said than done. There are so many distractions that it can be challenging to discipline oneself to accomplish a monumental goal. By keeping the following advice in mind, however, you can dramatically increase your chances of becoming successful in whatever you choose to pursue.
2. electively lower your confidence
2.1. Lower self-confidence makes you pay attention to critical feedback and helps you be more self-critical. If you're convinced you're God's gift to engineering, you probably won't be receptive to feedback. Nor will you be able to criticize yourself effectively. Successful people do exactly that.
3. Imagine becoming successful
3.1. Dedicate a few minutes every day to imagining your success. Imagine yourself in a movie in which you are successful. What are you doing in the movie? What is your success like? Savor the feeling of your success, and use it as motivation to stoke your fire.
4. Find the purpose or goal of your life
4.1. Finding what you love to do will give you motivation along the way. Imagine being forced to do a triathlon when your true passion is chess. Pretty difficult, huh? Now imagine the opportunity to participate in a chess tournament. It's much, much easier to persistently chip away at your goal if your goal is something you enjoy doing.(Write what your motivations and goals for yourself
5. Define the meaning of success as you see it
5.1. For example, let's say you want to be good at your job. You get a promotion, you get a raise, but you still haven't reached your goal because you could always do better, right? You could always get promoted even further, or make even more money. Whatever you have will never be enough.