My Personal Writing History
by Katelyn DeVuyst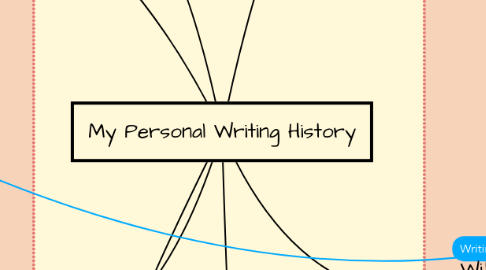 1. I love ELA!
1.1. When I learned cursive, I wrote my teacher an entire paper, connecting all the words. She was proud, even if I had made some mistakes.
1.2. Mistakes are room to grow! Writing is truly a process.
1.3. I  took TAKS writing tests. This wasn't difficult, but wasn't fun either.
1.4. I collect/keep journals.
1.5. I enjoy reading and writing.
1.6. I don't like writing about topics I dislike or find boring.
2. Student
2.1. A college professor once told me that his greatest mistake was not journaling sooner in life! Wow!
2.2. I just designed a Writing and Reading Survey based on the Garfield one for my Case Study. I created it using emojis so it will relate to my student!
2.3. I keep a planner
2.4. Due dates
2.5. To-do lists
2.6. Calendars
2.7. Testing dates
2.8. Deadlines
3. Mom-to-be
3.1. I write to plan
3.2. I journal
3.3. I keep track of important dates
3.4. Appointments, pregnancy weeks, baby showers
4. Wife
4.1. When my husband and I first started dating, we spent seven months long distance while he was in Europe. I wrote him letters for different situations like: "Open when it's your birthday!"
4.2. I plan grocery trips
4.3. I plan meals
4.4. I write notes to my husband
4.5. I pay bills
5. My Writing Future
5.1. Future ELA Teacher?
5.1.1. I would love to teach in a 5th grade ELA classroom! I hope my students will be inspired by my love for English.
5.1.2. Further educatoin - Masters?
5.1.3. Make writing enjoyable for my students
5.1.4. Find/make creative ways to teach writing.
5.1.5. I would love to design/write curriculum on Teachers Pay Teachers.
6. My Writing Present
7. My Writing Past