STEM
by Gennelle Andrea Bermejo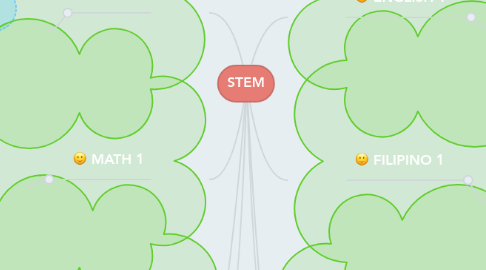 1. ENGLISH 1
1.1. I have learned about oral communication. On how to use mnemonics and other study skills that will help me in studying. I have also learned about the types of communication.
2. FILIPINO 1
2.1. Marami akong natutunan sa asignaturang Filipino. Gaya ng kasaysayan ng ating wika at kung paano ito naipasa at naisabatas. Natutunan ko rin ang mga gamit at tungkulin ng wika na makakapagpapaunlad sa aking sarili.
3. SCIENCE 3
3.1. I learned about the Theories of our Universe and Solar System. And also the different kinds of rocks like Igneous, Metamorphic, and Sedimentary. In addition, I have learned about Exogenic and Endogenic Processes.
4. EM TECH 1
4.1. In this subject I learned on how to use the Adobe Photoshop, Wix, Prezi and Excel. We also discussed about the tools of Adobe Photoshop and its functions.
5. SOC SCI 2
5.1. Our topic is all about Philosophy of Man. I have learned different kinds of theories and the philosophers behind it. Recently, I learned about the freedom, making choices and its outcomes or consequences.
6. P.E 1
6.1. In P.E 1, I learned about fitness, healthy habits and physical activities. Last week we performed different kinds of activities like stork balance stand test, long jump, push up, curl up and so many more.
7. PRE-CALCULUS
7.1. I have learned about the different kinds of conic sections and the formulas. Also solving systems of equation by eliminating, sigma notation, sequence and series. I learned about trinomial theorem and binomial theorem.
8. MATH 1
8.1. In Math 1, I learned about functions and its operations. And also the logarithm. Lastly the recent topic is all about interest.