STEM
by rose ann buenavista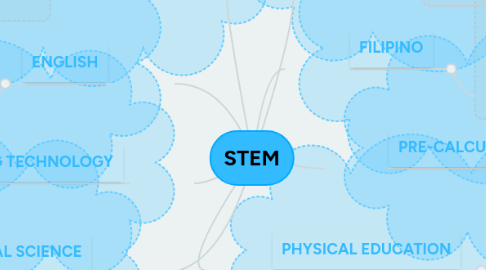 1. FILIPINO
1.1. Filipino is boring too but I learned the things about the history of our language and how it is to be take care and to be respected. It stated that our language is very important to us as one of the citizen of our country we must be proud of it.
2. SCIENCE
2.1. Science is all about exploring. we explore new things at science that's why I enjoy  this subject. I learned all the all about's of the Earth in Earth Science. I learned things like what is it when where having an earthquake or what is the different parts of the Earth.
3. PHYSICAL EDUCATION
3.1. Physical education is very enjoying because I learned what fitness is and how are we going to maintain our good health and our fitness.
4. MATHEMATICS
4.1. Math is a little bit difficult but then I learned about the function, range, domain or how to do the vlt or the vertical line test and its easy and i enjoy it.
5. SOCIAL SCIENCE
5.1. Soc Sci is a boring subject for me. but sometimes i enjoy listening because I learned about the philosophy of the different philosophers that are popular in their time.
6. EMERGING TECHNOLOGY
6.1. Em Tech is very exploring because I learn to explore new things to me like creating websites and blogs. Editing different photos at different photo shops like adobe photoshop and prezi.
7. ENGLISH
7.1. In English I learn the different types in having a communication with others. What's the different elements of the communication and what is the proper way to communicate others through verbal or oral and non-verbal or body language and gestures.
8. PRE-CALCULUS
8.1. pre-cal is boring and very difficult but if you just listen carefully you will be able to learn new things at math like graphing solving a problem and seeking for the ellipse, circle,