Why can lemons power a mini watch? (what we know)
by Patrick Tye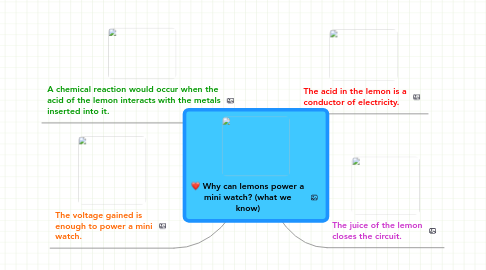 1. The acid in the lemon is a conductor of electricity.
2. A chemical reaction would occur when the acid of the lemon interacts with the metals inserted into it.
3. The juice of the lemon closes the circuit.
4. The voltage gained is enough to power a mini watch.