Teachers establish a  respectful environment for a diverse population of students.
by Hailey Morazes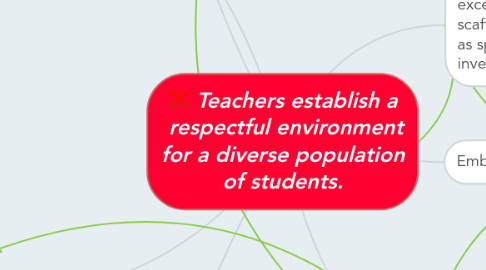 1. Teachers exhibit equality when interacting with each and every student. No child receives unfair treatment.
2. Teachers adapt their teaching to benefit exceptional students. Curriculum is scaffolded so that AG students, as well as special education students are invested in content.
3. Embracing Diversity
4. Teachers work with parents to better the social and academic lives of students
5. Teachers provide an environment in which each child has a positive, nurturing relationship with caring adults.
6. Source 1:
7. Source 2: