INFORMATION AND COMMUNATION TECHNOLOGY
by Leni Matao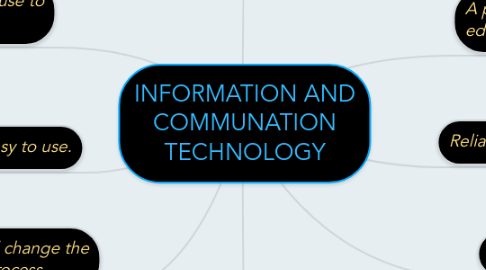 1. A powerful tool for extending educational opportunities.
2. It helps to gather an information
3. It is any kinds of devices that is use to communicate.
4. It is used to support and change the teaching and learning process.
5. It improves the learner's performance.
6. It is use to communicate with others.
7. Easy to use.
8. Reliable source.