Creative Business Structure
by
Helen Baxter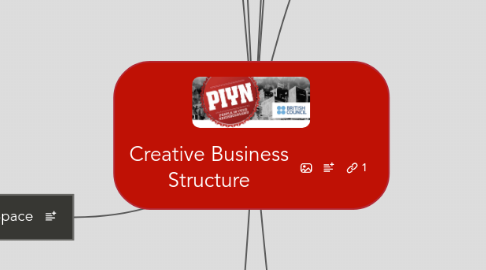 5.0
stars -
1
reviews range from
0
to
5
This presentation is from a workshop developed by Helen Baxter, Mohawk Media for the People in Your Neighbourhood project from the British Council in New Zealand, to enable young urban artists to produce, promote and sell their work. http://piyn.net
Branding & Identity
Research
Grow a large digital footprint
Brands take to time to grow
Participants
who are you?
why are you here?
what do you want to produce/acheive?
Helen Baxter is MD of Mohawk Media, producer of the g33k show on Kiwi FM, Teaching Fellow at Victoria University and author of the MsBehaviour Files at the Big Idea.
studio@mohawkmedia.co.nz
Been publishing online since 1994
Mohawk Media
MsBehaviour
Space
  "When participants were aware of the height, high ceilings activated abstract thinking and thoughts of freedom, whereas low ceilings activated concrete thinking and thoughts of confinement." Joan Myers-Levy  
Study from University of Minnesota
The idea came to Joan Meyers-Levy as she stood waiting to board a plane. The ceiling was so low that she had to duck her head to enter the cabin. She wondered how ceiling height might affect our thinking and, being a professor of marketing, she conducted a study.
Ceiling height can affect the way we think
High ceilings are best for abstract blue sky thinking, and lower ceilings help with detailed, analytical thinking.
Learn in different places for maximum retention
Stand Up
In the standing more mobile positions, both accuracy of thinking and idea innovation were higher than when sitting down,  
Designing Your Optimal Creative Environment
Productivity
Increase monitor size to increase productivity
Lazily Productive
Nothing is perfect
Avoid Interruptions
Say No
Work when is best for YOU!
Be clever with the time you have
Value your time
Design your time
Re-cycle, re-use re-mix
Recommended reading:
Time
Indie Attitude
Manage your own career
Own your own copyrights
Believe that artists should fear obscurity not piracy
Sell it ...
Think series or universe
Serious about being creative
Tshirts & Suits
What's your motivation?
Creative Structures
Limited company - no employees
Telescopic in size
Results not time or task based
Creative process needs structure
Know that happiness leads to success