Creative Business Structure
by
Helen Baxter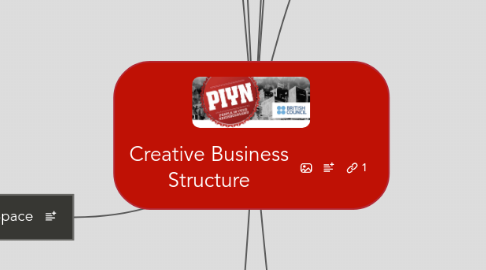 5.0
stars -
1
reviews range from
0
to
5
This presentation is from a workshop developed by Helen Baxter, Mohawk Media for the People in Your Neighbourhood project from the British Council in New Zealand, to enable young urban artists to produce, promote and sell their work. http://piyn.net
Branding & Identity
Research
Namechck.com
Online ID, Brand, Username, Tag
Check Search engines, Google, Bing, Dogpile
NZ, Check Companies House
AUS, ABN Lookup
Trademark?, Need to register Trademark in every territory, Own your Identity before someone else does, IP Australia, IPONZ, $100 + GST, Protects name & logo in NZ
Domain Names, AUS, auDA, Protects name & logo in Australia, NZ, Whois?, .co.nz - $30 p.a.
Grow a large digital footprint
Focus on one brand
Track your feedback
Manage your brand
Brands take to time to grow
Tagging & metadata, Tags & the Semantic Web, blogs, you tube, #twitter
Goodwill & reputation, The Whuffie Bank
Intangible assets
Participants
who are you?
why are you here?
what do you want to produce/acheive?
Helen Baxter is MD of Mohawk Media, producer of the g33k show on Kiwi FM, Teaching Fellow at Victoria University and author of the MsBehaviour Files at the Big Idea.
studio@mohawkmedia.co.nz
Been publishing online since 1994
Mohawk Media
Virtual World, Radio NZ
twitter.com/mohawkmedia
People In Your Neighbourhood
Digital NZ
Creative Commons NZ
twitter.com/theg33kshow
MsBehaviour
DJ / Creative ID, Twisted Radio, Blog
The MsBehaviour Files
twitter.com/msbehaviour
Space
  "When participants were aware of the height, high ceilings activated abstract thinking and thoughts of freedom, whereas low ceilings activated concrete thinking and thoughts of confinement." Joan Myers-Levy  
Study from University of Minnesota
The idea came to Joan Meyers-Levy as she stood waiting to board a plane. The ceiling was so low that she had to duck her head to enter the cabin. She wondered how ceiling height might affect our thinking and, being a professor of marketing, she conducted a study.
Ceiling height can affect the way we think
High ceilings are best for abstract blue sky thinking, and lower ceilings help with detailed, analytical thinking.
Learn in different places for maximum retention
Minimise interuptions
Minimise noise
Collaboration Rooms
Stand Up
In the standing more mobile positions, both accuracy of thinking and idea innovation were higher than when sitting down,  
Study by Research Partnership Steelcase International and the Ludwig-Maximilian University in Munich
300 students observed in different layouts: (fixed, mobile, standing, sitting).
Both accuracy of thinking and idea innovation were higher when sitting down
Designing Your Optimal Creative Environment
Light
Noise
Design (formal/informal)
Temperature
Peers (solo/team)
Authority Figures (present/absent)
Mobility
Intake (eating/drinking)
Time of Day
Productivity
Increase monitor size to increase productivity
Lazily Productive
Maximum Results Minimum effort
80/20 rule
Nothing is perfect
Launch early, always iterate
Avoid Interruptions
Say No
Work when is best for YOU!
Be clever with the time you have
Value your time
Design your time
Re-cycle, re-use re-mix
Things
Ideas
Research
Recommended reading:
Lifehacker.com
Time
Larks v Owls, Most creatives are owls, Quiet, No interruptions, Controllable light levels, Less distractions, Most managers are larks, Maker schedule v managers schedule
Plan for Flowtime
Never multi-task
Rescuetime
Planning the Freelancer workweek
Indie Attitude
Manage your own career
Own your own copyrights
Believe that artists should fear obscurity not piracy
Sell it ...
Keep largest %
Multiple formats
Multiple Income Streams
Think series or universe
Create a sustainable, profitable creative career
Serious about being creative
Tshirts & Suits
Free ebook
What's your motivation?
Drive, Daniel Pink, intrinsic rewards, Bonus schemes have negative effect on knowledge & creative workers, Same across all cultures, Manual - bonus, Cerebral - praise & profile, Give credit where it's due
profile
relationship/goodwill
income
Creative Structures
Limited company - no employees
WETA Model, Core permanent team, Networks of project based contracters
Even BBC now contracters
Cloud Based Collaboration tools, Converted after the Great Hard-drive Crash of 2004
Network of studios Wellington / Auckland, Often homebased, Some hotdesking
Manage projects not people
Produce the work, not the team, Assign, Discuss, Deliver
Telescopic in size
Work with freelancers, Offer mentoring, training & business support, No employees, No need to manage payroll, holiday, sickness, tax etc.
Build flexible, lean & agile teams
Outsource to local SMEs
Hire hotdesks in co-location premises if need to scale temporarily, Board room for meetings, Reception & admin services, No long term comitment
Results not time or task based
R.esults O.nly W.ork E.nvironments
No schedules, Clear deadlines
How when where done? Doesn't matter, PJs & Chardonnay?, No problem, As long as you deliver on time and at professional quality
Self direction, Productivity, engagement goes up
Creative process needs structure
You can herd cats
With the right tools
Know that happiness leads to success
Built business around creative flow time
Passion projects
Positive emotions expand peripheral vision
"Fun is the secret to the Virgin's Success" Richard Branson