Courtney joins Best Buddies: Animation Animation
by Abigail Murray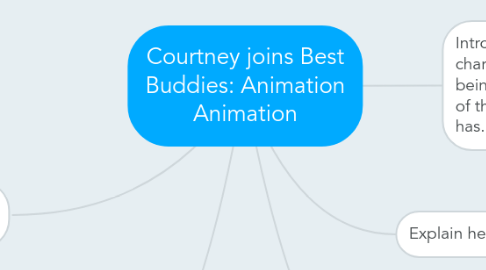 1. Introduce Courtney: a fictional character who struggles with not being accepted by peers because of the intellectual disabilities she has.
1.1. She is an incoming freshman in high school who struggles with making friends and is afraid she won't be accepted as she transitions into high school.
2. Explain her parents concern
2.1. As a parent, you want your children to have the best childhood and you never want to see them hurt.
2.2. Her parents try to comfort Courtney
3. Explain the negative effects
3.1. Courtney does not want pity from her parents and/or teachers. She wants to be treated just like any other teenager.
4. This video will be an animation using Powtoons.
5. Explain how Best Buddies was brought into the picture
5.1. Courtney's teacher is the sponsor for Best Buddies Club at the high school and sent home a flyer with her on the first day of school. Her parents saw it and thought it was a great idea.
5.2. Courtney went to the first club meeting and met a lot of new friends, ones with disabilities and ones without.