[BSG]BrainStormersGuild
by
Conner Vilhauer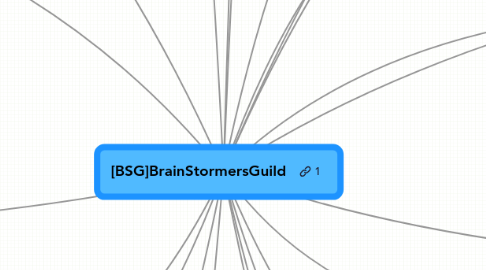 0.0
stars -
0
reviews range from
0
to
5
SampleIdea
Original Idea: addiktive This is a sample idea to show the preferred structure of all other ideas.
Overview
An overview of the mod idea providing the basic details about what, who, where and why.
Characters
Descriptions of the characters involved by faction.
Places
Descriptions of key locations involved.
Story Integration
Description of how the mod plot is integrated into the original game.
Reward
Description of the reward, ability, skill or items that the player receives during or after.
Quest Structure
Description of the specific Quest Stages.
Development
Specific coding, audial, graphical requirements.
Maximum Security Prison
Overview
Original Idea: Imperial Knight A place to send the REALLY bad criminals, each sectioned off by their respective specialty (Comabt, Magic, Stealth.)
Characters
Places
Story integration
Idea Bank
RiseToPower
Original Idea: addiktive [Idea has been merged with "The Talos Cult Conspiracy" and remains as a platform] Elder Council Political Plot  
Overview
Is Ocato potentially going to ensure total and lasting control over Cyrodiil through some grand scheme? Is this the New World Order in effect? Utilising the chaos of recent events to transform Cyrodiil into a police state? Is there another Councillor who has his eye on the prize? Who will take the place of Septim VII and Martin as Emperor? It seems to me that the Elder Council acts in accordance with the Emperor, so whoever is "promoted" to the role, would have supreme control over the Council and Cyrodiil.
Characters
Development
This mod will employ several new models, textures, and  hopefully, voice acting! Feel free to add ideas, that is what this whole site is for. :)
Places
Suggestions/ideas
Please just add ideas and suggestions to the main parts unless it involves removing someone else"s idea.
DisturbedDreams
Original Idea: harlanrm The player begins re-enacting, and must overcome, past challenges in their dreams.
Overview
The Champion of Cyrodil has seen many horrors. Now that the Oblivion crisis is over the PC begins having some terrible nightmares. Everytime the PC sleeps, they are transported to a dreamworld which is slightly different everytime the PC arrives there. Since its a dreamworld, the PC has no items, armor or weapons (but may find some in the dreamworld). In the dreamworld the PC is confronted of the horrors from his/her past. Each time the PC goes to the dreamworld they have some puzzle or ghost from the past to defeat before they can wake up. If the PC dies in the dream they are woken up with 0 fatigue (and possibly some other side effect). The next time the PC sleeps they must attempt to complete the same puzzle they failed at previously. The story could end with re enacting the Mehrunes Dagon battle, only in your nightmare Martin is not there, so you must find some other way of defeating him. Once you complete this quest Talos sends his blessings upon you and tells you your sleep will be troubled no more.
Quest Structure
Unofficial Aleswell Expansion
Overview
This mod is the unofficial expansion of the vanilla Oblivion village, Aleswell. Aleswell already has a quest set in it called Zero Visability. The expansion will include more quests, more buildings, and a rebuild for each character"s personality including new characters. Voice acting will be present in the mod.
Characters
Adosi Serethi (vanilla) Diram Serethi (vanilla) Sakeepa (vanilla) Shagol gro-Bumph (vanilla) Urnsi Serethi (vanilla)
Quests
Zero Visibility (vanilla)
Layout
A drawn out layout of "New Aleswell" will be uploaded when I have the time.
DeadlyConcoctions
Original Idea: ncpwns Introduces various new ways to kill NPCs via poisons etc
Reward
Story Integration
How the rewards are integrated into the game world.
Overview
This is intended to be a new method intended for assassins wishing their kills to be discreet.
Where'sNerastarel?
Original Idea: UESP An unfinished Beth quest
Overview
There is a house in Skingrad, across from Rosethorn Hall, which is owned by someone named Nerastarel. If you enter the house it appears to be long-abandoned and in shambles (despite the fact that it looks fine from the outside) and has several undead in it. Strangely enough, there is no one in the game by the name of Nerastarel, only his house. Was Nerastarel a necromancer forced to flee the city, even the province, due to some unfortunate circumstances? Or was he innocent, and it was a necromancer who forced him to flee? There are no bones in or around the house, so it"s safe to assume that whether or not Nerastarel"s alive, he didn"t die there. (The tree in his backyard is also dead and toppled, which may or may not bear significance.)
The Talos Cult Conspiracy
Original idea: Imperial Knight (IK) [Idea has been merged with "Rise To Power" and remains as a platform] This is an idea based around the rather mysterious Talos Cult, who, as far as we know, believe in a strong Emperor, such as Talos-better known as Tiber-Septim. It shows how the Talos Cult has affected Tamriel, and continues to as they try to reach dominence.
Overview
After the Oblivion Crisis, the Emperor"s throne remains empty and the empire is ruled by the Elder Counsil. This is when the Talos Cult decides to strike, pushing to get a strong leader, aligned with them, into power. The player will NOT be forced into this as they were the MQ, but rather fall into it, as they are the Champion of Cyrodiil, and are expected to help with this sort of thing.
Characters
Many key characters are involved in this, making it a conspiracy. Most characters already exist (still to be decided) and are prominent in their respective communities, whether city-wide or province-wide.
Places
Suggestions
please create a new box on this string titled with the catagory of the suggestion.
Reward
In short, a cult dedicated to Talos, or Tiber, Septim. Little is known about them, other than they hated Uriel Septim IV, as in Morrowind they had an attempt at his life. They want to restore power to a strong leader, as previous leaders have been weak.
JirolinTheOgre
Original Idea: UESP An unfinished Beth quest
Overview
In Chorrol resides an Imperial couple - Jirolin and Ariela Doran - the former of whom, as noted in the Construction Set, appears to be connected with a quest that was cut from the final game. Apparently, Jirolin is under the impression that he is part Ogre, the legacy of a distant relation, and will ask the player to leave an offering of jewels near a local cave inhabited by Ogres in order to establish friendly contact with them. Seemingly, the Ogres allow Jirolin to enter their ranks, as a meal, at which time he must be rescued from his predicament. Nothing remains of the quest save the occasional script, random journal entries, and the cave itself: Rock Bottom Cave, whose in-game occupants were changed to Goblins in light of the quest"s absence.
Characters
Places
Talos' Rise to Power (Working Title) (Gamerdude)
Original Idea: addiktive (RiseToPower); Imperial Knight (The Talos Cult Conspiricy) Lead Modder:  gamerdude (Dwayne_Sykes@Dishmail.net) This mod will be a combination of "The Talos Cult Conspiracy" and "Rise To Power"
Overview
The throne remains empty after the Oblivion Crisis and the Elder Council takes control. Prominently, High Chancellor Ocato
Characters
Places
Story Integration
Quest Structure
Quests should be rolled out with a subtle event that causes hightened tension within the political structure of the Empire
Lore
Idea Bank
Reward
Progress
InNeedofWeed
Original Idea: Larianov8 A quest to find some rare plant for medicinal usage.  
Story Integration
Characters
Places
Reward
Feedback
Quest Structures
Development
Here is where you come in, if you know how to do such things!
InnerThoughts
Original Idea: addiktive Psionic Abilities Plot
Development
The ability itself would rely on some clever scripting and integration with oblivion"s current NPCs, played out via some clean voice acting. A new character or two would be required to progress the story line, or current NPC"s could be utilised that have no major role in the main game.
Story Integration
Much like the original ideas, the story will be introduced via a series of unusual occurrences, visions, weird sounds and flickers of the ability in effect. The player will be drawn into a plot that explains the nature of this ability, it"s source, benefits and dangers.
Reward
The ability to hear what people are really thinking. A psychic ability that evolves within the player, and allows them to hear peoples thoughts. The effectiveness of this "ability" is affected by the targets mental stamina.
Loyalties
This mod is about a faction aligned against the Imperial throne.
Quest Structure
Theme
The main theme is testing the players loyalties.  To their own self, their friends, their empire, the rebellion.  Perhaps the player wants to just revel in the chaos?  Regardless choice is paramount in this.
Reward
The player will eventually gain access to various functions within the faction.  Since the faction is self-reliant, this includes all the typical stores, which are available as soon as the player is revealed the nature.  As the player advances in rank, the stores drop their prices for the player, and allow more items to be bought.  New specialized stores (Other mods items?) will also open.  Also, the player might acquire services such as assassins that will kill certain targets, warriors that will follow the player or guard their property, mages that enchant and create spells, and so on and so on.  (Suggestions for services would be appreciated.)
Suggested Character
Most of the mod is geared towards Thief-type characters.  Any suggestions for alternate paths for warriors or mages should be put in the individual quests.
Possible names for the Faction
A World With No Borders
Based off the possible reasons why this faction would hate the empire, one major thing would probably be their restriction and domineering atitude. Maybe this could work out to be most likely Beast-race founded or at least the beast races play a larger part due to the abuses.  Also, the mod should portray both Imperials and the rebel faction as committing atrocities of their own, with the player potentially shaping the rebel faction and maybe even the Imperials.
LessGenericNPCs
Original Idea: Wrye A mod to expand the current NPC dialogue.
Overview
Now that Ely"s universal silent voice mod, is a available, it might be time for someone to look at doing something like Less Generic NPCs for Oblivion. LGNPC is not a very showy mod (though some components have some very nice depth quests), but it makes Morrowind a much more interesting world to just hang around in -- just wander around and talk to people. A less grandiose version might cover just rumors, conversation and common topics. E.g. actually have dialog from members of the mages guild saying something more intelligent than "I don"t know why...". E.g. have NPCs talk about something other than how scary mudcrabs are or how disgusting goblins are.
Feedback
This will revolutionize the game.  Literally.  All those who bought the xbox version, once they hear about this, may be inclined to buy a computer!   -Larianov8
Release Format
City by City release similar to Morrowind LGNPC?
Stalkers
Original Idea: madmole Morag Tong vs Dark Brotherhood Plot
Quest Structure
Story Integration
Characters
TheRoom
Original Idea: addiktive A Psychological Thriller
Overview
The player is captured and  wakes up alone in a strange room.
Quest Structure
Reward
Characters
The first question is obviously, Who"s behind this?
Places
Story Integration
Scratch, still thinking. (WTFimLEET)
Can"t think of a name. When I"m done with it, I"ll play it through and think of something. If you want to message me about this, the best way would be by my email: berematkesawin@gmail.com.    
Overview
A brotherhood of orcs have been missing for quite some time now. They were well-known for being rich. The last time someone saw them was leaving Skingrad to go to the tomb of their ancestors and pay their respects. The player travels to the tomb, hoping to find them dead, but is instead greeted by their ghosts. The player goes on a quest to find out what happened to them.  
Characters
Places
Alignment system
The player"s actions during the quest will affect the reward he/she recieves. Each thing the player does will either add, remove, and not change the amount of alignment points the player has. At the end, if the player has more than 5 points, he/she will recieve the good reward. Less than -5, the player will recieve the evil reward, and -4 to 4 will recieve the neutral reward. The rewards are described in their section.
Quest tree
Reward
Suggestions?
THIS MOD IS UNDER DEVELOPMENT
The waters of Cyrodiil
Overview
Characters
each ship will, upon reaching its scheduled harbour, dock for 12 hours. upon docking i wish for several crew members to be spawned, these crew members will be scripted to visit pubs and inns until the boat leaves, stimulating a real, immersive feel to the proceedings each NPC will be talor made to suite the characteristics of his vessel; an imperial trading ship hailing from hammerfell for instance, would not be crewed by a 'sissy' woodelf mage. character, rather than generic NPC's is what we're looking for
Ships
we want at least 2 ships a day visiting cyrodill, so the presence of shipping is noticable, each ship, as i have stated, will have its own unique character, and a character that fits in with the games lore.
Development
Feedback
please leave me any thoughts, feelings or ideas here thanks for you're time ................ It would be great if the S.L.O.W. maker of the mod which will include the Leyawiin waterway would get finished, because then it would seem very realistic --Larianov    
Where Could She Be?
Original Idea: QFG4 Stolen Idea: Larianov
Overview
I stole this idea from one of my favorite games way back in 1992, Quest For Glory 4.  An old man wanders the streets aimlessly always searching for his lost wife.  He asks you "Have you seen my >insert name here
Characters
Places
This should take place in one of the small settlents, perhaps one not exactly located on a main drag.
Story Integration
While visiting the small town, you run into the old man, who is aimlessly wandering around the town, searching for someone.  You ask him, and he says "have you seen my >insert name here."  She then disappears.  The next time you see the old man, he asks you as usual if you have seen her.  You say yes you have, ouside at night.  He then thaks you and says he must go to her.  The next night you are outside in the town, both husband and wife appear as ghosts,  He says " I have found you at last.  I have been searching forever."  She replies "oh, , I have also been searching for you for so long."  He replies "I have never stopped looking for you >insert her nameinsert his name< this time we will always be togeter." "Forever?" he asks.  "Forever" she replies.  The apparitions vanish. If you come back the next night, they appear agian.  The he ghost says "We came back one more time to thank you for reuniting us."  The sheghost continues "Yes, thank you so much.  Without your help I would have been lost forever."  They then present you with a magical hat, .  The ghosts dissapate. END OF QUEST.
Reward
You get the magical item.  
Quest Structure
As mentioned above
Development
This is where the computationally advanced come in to do their part.
The Blind Woodsman
Idea Originator: Larianov8 Small quest to use some of the far eastern lands near the border.  
Overview
You come across a hut due east of the northeastern edge of Lake Canulus.  Inside you meet a blind man.
Characters
An old blind woodsman (or at least he used to be when his vision allowed it)
Places
Wilderness east of Lake Canulus and vicinity.
Story Integration
So here is the story... You find this small hut on a hilltop due east of the northeastern end of Lake Canulus.  Inside you meet a blind man.  This man explains to you that he lost his eyesight for whatever reason.  Then he expains that his 2 best friends ran off.  Actually, he is talking about his 2 dogs.  he says he hopes they are still in the area and begs you to find them.  He says he will reward you with something he cannot use anymore.  If you kill him right then, the quest ends.  And you will not get his prize.  You can loot his meager home though.  There is not much of value there. To make it realistic, the man only moves from sitting on his bed to inside his home.  No outside Not much furniture in his home so he does not trip. An explanation he might provide is that his dogs hunt food for him and bring it back home, but he has not seen them in a day and a half and is now running out of food. So you decide to take him up on his offer.  The dogs will be wandering in an area from the border with Morrowind west to the river that is south of Entius Gorge.  North and South borders of their range can be decided.    
Reward
Reward... If you successfully find both his dogs and return them, he will give you 300 gold and your fame shoots up by 2.  If you successfully find one dog, it is 150 gold and fame up by one.  If you don't find any, then he gives you 15 gold for trying and your fame does not increase.  
Quest Structure
1. You meet the man 2. You search for the dogs 3.  If you find them alive within 12 hours and return them, you get the loot.  If you find them dead and return, you get 15 gold and 24 hours later, the man will die of starvation.  You will not find any gold, just junk, if you search his place post mortem.
Development
This is where the computer studs come into action.  
Become a Bandit (Imperial Knight, maybe)
Original Idea: Imperial Knight Inspiration: Paw_Prints_in_the_Mud "Overhauls" the game to the point where the player is a bandit, and has nothing to do with the Oblivion crisis.
Overview
I got this idea from a thread started by Paw_Prints_In_The_Mud at my old forum, where he went into the CS and added the "Outlaw" or "Bandit" faction into the PC's Faction list, automatically making him a bandit at the start of the game. Now, what I was thinking, was to do a kind of "Overhaul" of the game. Making the character an outlaw and changing some features to fully take immerse the player in that role.
Characters
Not sure if I'm taking this too far or not.
Places
Story Integration
Rather than The Emperor and The Blades trying to sneak away through your cell, you maybe witness this from a cell next to it or across from it (next to the Dark Elf)
Reward
Quest Structure
This is pretty simple, it doesn't require anything solid, so I'll set some guidelines.
A Song of Ice and Fire
Overview
If you read the books, or only the first one, or if you read every subject that included in this page: http://en.wikipedia.org/wiki/A_Game_of_Thrones, you're welcomed. The mod will add a new faction with quests and  will add places, NPC's (the most importent ones from the books, Jon Snow etc. Creatures, and maybe some mini-quests.
Characters
All the known charcters from the Series:  Robb Stark, Jon Snow, Daenerys,Sansa, Arya, Tyrion and more...
Places
Monsters and Enemies
Factions