My Friens
by Mark Anthon Matas Quezon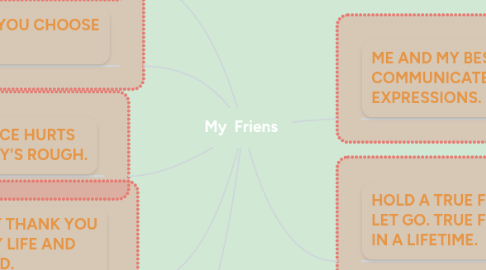 1. ME AND MY BEST FRIEND CAN COMMUNICATE JUST WITH .... FACE EXPRESSIONS.
2. HOLD A TRUE FRIEND AND DON'T LET GO. TRUE FRIEND COMES ONCE IN A LIFETIME.
3. JUST WANTED TO SAY THANK YOU FOR COMING INTO MY LIFE AND BEING MY TRUE FRIEND.
4. GOOD FRIEND'S SILENCE HURTS MORE THAN AN ENEMY'S ROUGH.
5. FRIENDS ARE FAMILY YOU CHOOSE FOR YOUR SELF.
6. I DON;T NEED A LOT OF FRIENDS, JUST A FEW LOYAL ONES.
7. IF YOU WANT TO HAVE A REAL FRIENDS, THE FIRST STEP YOU HAVE TO DO IS TO BE ONE.