Def Jam/Roc Nation
by MICHAEL ELLIS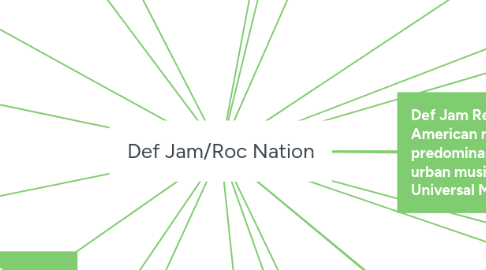 1. I have also worked on many projects with many of classmates as well as students in different majors for portfolio projects and assignments.
2. while going the school, I still worked on my own music as well as music of my team "Kampgroundz" on developing our overall sound and performance. with the education I was receiving I was able to test it out to see what works and what didn't work which also help me developed a consistency.
3. Receiving a Bachelor degree in Audio Production from FSU, will not only prove my dedication in a congested market, but added to my experience and drive to not only be great but to excel and be the greatest in this market should make me a prime candidate for this company.
4. I have a keen understanding of wiring, and Mic and studio set up, around acoustic and ambient sound. I understand sound design and leveling which assist in finishing with a proper quality mix to excel industry standard response.
5. My educations allows me to be proficient with all DAW software such as, Protools, Adobe, Cubase, and FL studio. I am also proficient in Waves, Slate, Izotope, and Melodyne to name a few.
6. During my Tenure at FSU, I have learned how to professionally mix, Master, and Produce sounds efficiently without losing quality.
7. My combination of technical, computer, and Music knowledge makes me the perfect candidate for Def Jam, I also respect the company for being the true pioneer of hip hop music and for this many years keeping the true elements alive within your organization.
8. being MCSE, CNET, Apple Certified and A+ certified allows me to understand the computer and electronic technology behind managing recording studios
9. I have worked alongside many artists and producers in studio setting, soaking up knowledge of audio engineering as well as a thirst and hunger for the advancement of music technology
10. By being a tour DJ for 9 years, I have learned through experience professionalism, techniques with sound, as well as gained and understanding of stage and quality performance and sound.
11. A degree from Full Sail University will help establish a prominent presence in your industry on top of my experience
12. Some of the Best Producers and engineers Such as No I.D., Kanye West, even Eminem have worked with Def Jam Artists
13. I fell in love with Hip Hop Listening to Nas
14. One of the first artist I ever listened to commercially was LL Cool J and The artist/Businessman I have followed since the beginning of his career was JAY Z
15. My uncle(Dj Ez Eddie D was an official Def Jam Dj, Who also received the Def Jam Legend award
16. I was born the Same year Def Jam was established
17. Russell Simmons joined Rubin shortly after they were introduced to each other,
18. Def Jam Recordings is an American record label, focused predominantly on hip hop and urban music, owned by Universal Music Group.
19. Def Jam was founded by Rick Rubin in his dormitory in Weinstein Hall at New York University[3]
20. The label distributes various record labels, including Kanye West's GOOD Music,[1][2] Ludacris' Disturbing Tha Peace, and ARTium Recordings, headed by Def Jam's current executive vice president, No I.D..
21. Current artists include Iggy Azalea, Logic, Big Sean, Kanye West, Leona Lewis, 2 Chainz, Axwell Λ Ingrosso, Mother Mother, Afrojack, Jeezy, Jeremih, Ludacris, Alesso, Pusha T, Desiigner and Jhené Aiko, among others.
22. 20+ years of Musical background and educations, as well as experience. Hunger and drive for the industry. The degree to back it up. Peers to help guide me through the industry. Love of the music. and Respect and understanding of the Company that I grew up to watch evolve into a musical powerhouse. Why wouldn't I be Prime. I was built and bread for this company.
23. I want to make music and be remembered alongside some of the greatest music moguls known to man.