Federal Rights during Mortgage Application Process
by
Laura Alfano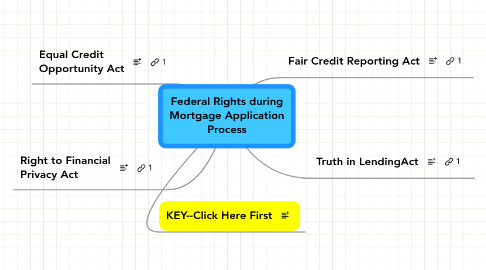 0.0
stars - reviews range from
0
to
5
Federal Rights during Mortgage Application Process
The FCRA provides accuracy, fairness, and privacy in the information in the files of consumer reporting agencies. The Federal Trade Commission oversees the act. The FRCA provides that:    1. consumers have the right to know the specific content of any negative information released to the mortgage company.    2. Consumers have a right to know what is in his or her file.    3. Consumers have the right to request a credit score from any agency that distributes scores.    4. Consumers have the right to dispute incomplete or inaccurate information.    5. If there is incorrect information, the credit reporting agency must correct it or delete the inaccurate, incomplete, or unverifiable information upon request and proof.    6. Consumer reporting agencies may not report outdated negative information.    7. Consumers may seek damages from any credit agency that violates the FCRA.  
KEY--Click Here First
A circle with lines in it indicates notes associated with the topic. A plus sign indicates that there are subtopics to study. A circle with an arrow in it indicates a web link about the topic.
The RFPA is enforced by the Federal Deposit Insurance Corporation (FDIC). Without a release or authorization, the privacy of the records held by mortgage companies remains intact.
TiLA applies to all kinds of credit, but becomes especially important when a person seeks a mortgage. The Act provides that  certain information must be provided to the consumer:    1. The APR (annual percentage rate);    2. The terms of the loan;    3. The total cost to the borrower. These items must be conspicuous on the documents that the consumer signs.
The ECOA prohibits credit discrimination on the basis of race, color, religion, national origin, sex, marital status, age, or because one receives public assistance. The Department of Justice enforces the ECOA. The DOJ looks for patterns of discriminatory practice when they investigate a claim. The discriminatory practices must have been the Defendant's regular practice, rather than an isolated incident.