New Gen
by Orest Halan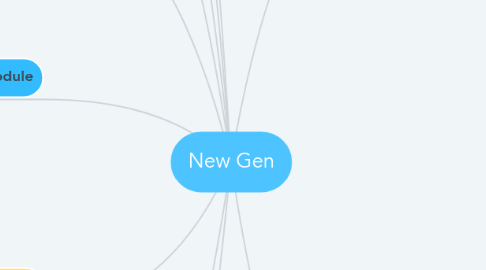 1. My Company
1.1. User Managment
1.1.1. Managing users (create, remove, update)
1.1.2. Managing user roles and access
1.1.3. User Access Log
1.1.4. Domain Authorization settings
1.2. Subscription
1.2.1. Company subscription options
1.2.2. Upgrade/downgrade
1.2.3. Comparing plans and features
1.2.4. Managing assessment credits
1.2.5. Unsubscribing from the service
1.2.6. Payments and payments history
1.2.7. Invoices
1.2.8. Billing
1.3. Notification Settings
1.3.1. This submodule is responsible for managing notification settings.
1.4. CSR Profile
1.4.1. Scorecard
1.4.1.1. CSR Score of the company
1.4.1.2. Benchmarks
1.4.1.3. Weaknesses
1.4.1.4. Strengths
1.4.2. Scorecard history
1.4.3. Profile transparency settings
1.4.3.1. The company which is assessed
1.4.3.2. Other companies who requested and has been granted for access
2. My Network/My relations
2.1. My portfolio
2.1.1. Supplier Managment
2.1.1.1. Assigning suppliers to company filters
2.1.1.2. Marking as favorites
2.1.1.3. Assigning custom flags
2.1.2. My Group
2.1.3. List of suppliers
2.1.3.1. Access to their CSR Profiles (if granted)
2.1.4. Export of supplier list
2.1.5. Managing integrations with external systems
2.1.6. List of subsidiaries and productions sites (if applicable)
2.2. My Clients (For Supplierrs)
2.2.1. List of companies that requested access to CSR Profile
2.2.2. Possibility to respond to other company's request
2.3. Tier N (not in scope)
2.4. SI Module (for Clients)
2.4.1. Access to separate list of companies that are suppliers in given Sector Initiative (SI Portfolio)
2.4.2. Possibility to move supplier from SI Portfolio to Company's portfolio
2.5. Search/Filter
3. On-Boarding
3.1. PRQ (for Suppliers)
3.1.1. This sub-module is designed for companies of supplier type and allows them to provide basic information about company that helps to identify exact company.
3.2. Directory (for Clients)
3.2.1. Perform a search from the Client portal of Suppliers that are located on the EV and DNB platform.
3.2.2. Access the search results once the search has been completed.
3.2.3. Submit a sharing request in order to view the Scorecard of a Supplier.
3.2.4. View the Scorecard of the Supplier
3.3. BSOM
3.3.1. This sub-module allows companies to invite other companies into the portal
4. Reporting
4.1. Progress Report
5. CAP Module
5.1. Managing Corrective Actions
5.1.1. Adding Corrective Actions (CA) to Corrective Action Plan (CAP)
5.1.2. Suggesting CA for other Companies
5.1.3. Accepting/Rejecting suggested CA
5.2. Managing CA related documents
5.3. Validation of CAP
6. Risk Module
6.1. Risk Profile
6.2. Risk Analysis
6.3. Category Risk Details
6.4. Country Risk Details
7. Doc Managment
7.1. Managing support documents
7.2. Upload Audit Reports
7.3. Encrypt/Decrypt Files
7.4. Manage document library
7.5. Commenting files
8. Auditor Portal
9. Toolkit
9.1. Articles that helps to understand assessment parameters
9.2. Details of each Strengths and Improvements Areas (Weaknesses)
9.3. Details on Category Risk Profile
9.4. Communication tools
9.4.1. CSR medals (to promote company score)
9.4.2. PDF Reports
9.5. E-learning
10. News Module
10.1. 360
10.2. LNM
11. Help