Trevecca Community Church of the Nazarene
by Matthew Durham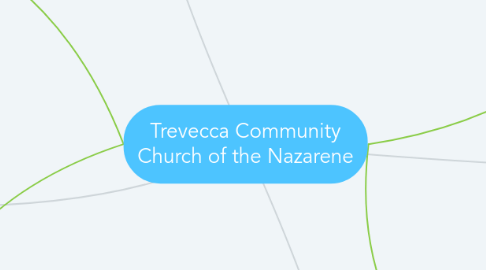 1. Services
2. Cross Bridge
3. Journey Counseling
4. Trevecca Naz. University
5. Courts
6. Sanctuary Service
7. Meets at 10:30am every Sunday. The service is held in the Courts area. This Area is a multi-use space. The service is modern contemporary music and worship styling. It is geared and marketed to younger generation and is primarily populated by high school and college aged participants. This service runs about 200-250 participants on average.
8. The service meets regularly in the main Sanctuary space of the church at 9:30am on Sunday mornings. The Service runs about 400-450 participants. This service is done in a traditional style and is markets toward family, traditional church comers, and new believers. The service is usually accompanied with a choir and full orchestra.
9. YouthPower
10. KidPower
11. Restoration House
12. KidPower is a after school program for the k-4th age group. it includes aiding with homework and other activities to keep the kids engaged.
13. YouthPower is a after school program for the 5th-8th age group. it includes aiding with homework and other activities to keep the kids engaged.
14. Restoration house is a ministry specifically geared to recovering addicts. it has aided many over come their additions and find God while doing so. In addition it also aids many make the transition from incarceration back into society.
15. Journey Counseling is an independent entity that is housed in the basement of the church. It is directed by Rick underwood. They deal primarily with depression disorders and other basic counseling.
16. Nazarene University of 1500 on campus students and close to 2000 only students. Shares a name and history with the church. Also has a community of retirement center and Section 8 housing that are known as the "Towers". Is a large source of outreach and cooperation.
17. South East Nashville- box maid by 65, 24, 40 and Thompson Lane. Would include but is not limited to Napeir, Safe Haven, Hands on, Recue mission, Special Olympics TN, Section 8 Gov housing, and Rocket Town.
18. Where?
19. What?
20. 1.Murfreesboro Road Corridor
21. 2. Trevecca
22. 3. J.C. Napier Public Housing Complex
23. 4. Homeless Shelters
24. 5. Metro Nashville Public Schools
25. 6. South East Nashville
26. Why?
27. Physical needs- many are hungry yes, but also are in need of other basic physical needs. This would include hygiene such as haircuts and showers, Food, clinics, medication, etc.
28. Education- this is a need for not only the local schools but also for the general homeless population. This is to aid those who need employment find it, to reduce crime, to increase the worth of the area, and to allow for better cultural developments.
29. Hope- one of the stigmas of the area is that it is lost. Not that it is unrecoverable but that it a rough section of town and that if you shake it you will find something you aren't looking for. This would bring hope to the area. That it can bare the name of Christ and also be know as a place of refuge and salvation. This would also aid in the ownership of the area. People would give time to improve themselves and what they see worth improving.
30. HOW?
31. Money- I think this is over looked by many. It takes funds to make change. Who will these be raised?
32. Observation- research and observation of the current state of the area must be done. This is similar to how Paul would look at an area just as Fulder showed. It requires much effort and can take time and risk to gathering accurate data.
33. Dwelling- We must abide in the space. This is US taking ownership of our local area and saying that we are a part of this community. It is basic eschatological imagination for us to see Christ making all things new in our community.