Replacement Assignment GNR 2017
by Jordy Pijpker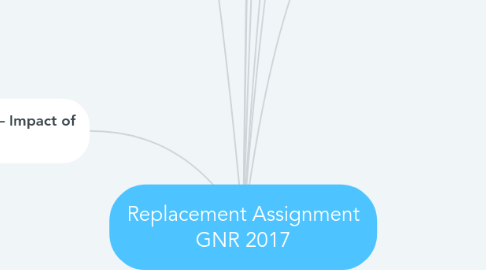 1. Facts & figures
1.1. 1st race was held in June 1981!
1.2. there are over 2,500 volunteers
1.3. are over 350 charities represented
1.4. In each run, runners drink 275,000 bottles of Aqua Pura water.
1.5. The finish is in use for just over 4 hours in terms of 1st to last finisher, but it takes 2 weeks to build and 1 week to break down.
1.6. There have been >700.000 finishers of the Great North Run, that's more than double the population of Iceland!
1.7. Paula Radcliffe UK and Martin Mathati from Kenya hold the record for the fastest times at the Great North Run. Paula Radcliffe 1:05:40 in 2003 and in 2011 0:59:00:27.
1.8. There are 488 medics on the route including expert consultants and cardiac specialists
2. Impact of events
2.1. social and cultural impacts
2.2. physical and environmental impacts
2.3. political impacts
2.4. tourism and economic impacts
3. Social & cultural impacts of events
3.1. +
3.1.1. building community pride
3.1.2. increased community participation
3.2. -
3.2.1. bad behaviour
3.2.2. negative community behaviour
4. Physical & environmental impact of events
4.1. +
4.1.1. urban transformation and renewal
4.1.2. infrastructure legacy
4.2. -
4.2.1. environmental damage
4.2.2. noise disturbance
5. Political impact of events
5.1. +
5.1.1. international prestige
5.1.2. promotion of investment
5.2. -
5.2.1. risk of event failure
5.2.2. lack of accountability
6. Tourism & economic impact of events
6.1. +
6.1.1. destinational promotion & tourist visits
6.1.2. job creation
6.2. -
6.2.1. inflated prices
6.2.2. community resistance to tourism
7. Financial challenges in mass scale events
7.1. Sochi 2014 costs more than the first 90 years of Winter Games
7.2. RISKS AT SPORTS EVENTS
7.2.1. Hostage taking OG 1972
7.2.2. Hillsborough Catastrophe 1989 (Sheffield)
7.2.3. Cancellation New York Marathon 2012 after hurricane "Sandy"
7.2.4. Bomb at 2013 Boston Marathon
7.2.5. Paris bombings (France-Germany, 2015)
7.3. FINANCIAL RISKS
7.3.1. Kickbacks for getting the event
7.3.2. Sunk costs – Bidding costs
7.3.3. Price inflation & foreign exchange risks
7.3.4. Long planning horizon
7.3.5. Risk of default (
7.3.6. Fixed and variable costs and revenues
8. Olympic Legacy – Impact of Mega Events
8.1. FOCUS ON LONDON 2012 LEGACY
8.1.1. 9 different legacy
8.2. Economic Legacy
8.2.1. Multiplier effect
8.2.1.1. 2002 World Cup Football
8.2.1.2. Criticisms
8.2.2. 'Feel-good' factor
8.2.2.1. Residents feel "empowered by the successful staging of such monumental events and by succeeding in the eyes of the world"
8.2.2.2. Reliant on team success
8.2.2.3. Longevity
8.2.3. Negative social legacies
8.2.3.1. . Increased costs of living
8.2.3.2. Residents of the local area
8.2.3.3. Security and environmental issues
8.2.3.4. Hijack by Protesters
8.3. Environmental Legacies
8.3.1. Environmental impacts of mega-events
8.3.2. Negatives
8.4. Urban legacies
8.4.1. Change of a host city
8.4.2. Infrastructure
8.4.3. Criticisms
8.5. Sporting Legacies
8.5.1. Sport participation post-2012
8.5.2. Sport participation
8.5.3. Facilities
8.6. Political Legacies
8.6.1. Political Legacies
8.6.2. The GREAT NORTH RUN
8.6.3. ECONOMIC IMPACTS OF GNR 2017
8.6.4. SOCIAL IMPACTS OF GNR 2017
9. Human Resource Management for Volunteers
9.1. Session outcomes
9.1.1. Understand the concept of volunteering
9.1.2. Explain the importance of volunteering within the sport and event industries
9.1.3. Discuss considerations for the management of volunteers
9.2. Variations of volunteering
9.2.1. Formal
9.2.2. Informal
9.2.3. Employer-supported
9.3. Great North Run 2016 - statistics
9.3.1. 57,000 runners
9.3.2. Approximately 80 charities represented
9.3.3. First time the event did not have a title sponsor
9.3.4. Mo Farah became the first person to win the event 3 times
9.3.5. 650,000 spectators
9.3.6. 458 medics stationed around the course
9.3.7. 2,500 volunteers directly "used" by the GNR and thousands more by the individual charities