EVOLUTION OF PROGRAMMING WEBSITE
by Juliana Arbona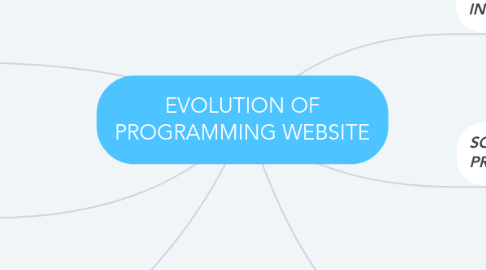 1. WHAT DO YOU NEED TO KNOW IN ORDER TO PROGRAM?
1.1. Programming is easier than it looks like, most people think that it requires to be a computer genious to be able to program but you only need the desire to learn.; also basic math will come handy. Finally, you'll need a computer and you are good to go!
2. SOME REASONS TO STUDY PROGRAMMING
2.1. One of the main reasons you should study programming is because the future will be based on it. A lot of the jobs in the future will be related to programming and most people don't know anything about it. Another reason is simply because it is fun and you would really enjoy what you do for a living.
3. IMPORTANT PEOPLE AND THEIR ADVICE ABOUT PROGRAMMING
3.1. Mark Zuckerberg, the craetor of twitter, will.i.am and many more people talk about the importance of imagination in programming. No matter what your job is (singer, actor, teacher etc...), programming will help you connect with humanity.
4. HIGH LEVEL AND LOW LEVEL PROGRAMMING LANGUAGES
4.1. There are many levels of programming you can start easy with a low level but you will want to do more. then you will increase the intensity an even though it can get really hard you will never stop enjoying it.
5. LATEST TRENDS IN PROGRAMMING
5.1. There are different programming aplications such as python, java or visual studio in which you use c#. Through these apps you can create your own program and do anything you set your mind onto.
6. HOW CAN YOU HELP SOCIETY BY USING PROGRAMMING?
6.1. The idea of programming is to make a machine do something, if you are able to make this into something that will make easier or will help people in need you will be doing a great use of a great power. You could find ways of using this ability and changing the world you live in.