Lorena Escobar Smartphones
by Lorena Escobar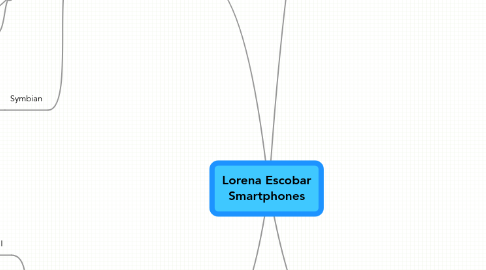 1. Data Plans
1.1. Carriers
1.1.1. AT&T
1.1.1.1. Basic Data Connect 200MB $35.00 monthly
1.1.1.2. Data Connect 5GB $60.00 monthly
1.1.1.3. Data Connect 3GB Hotspot $35.00
1.1.1.4. http://bit.ly/gcJz4
1.1.2. Sprint
1.1.2.1. Unlimited Data & Messages & Minutes $99.99
1.1.2.2. 900 Minutes & Unlimited message data $89.99
1.1.2.3. 450 Minutes & Unlimited Message & Data $69.99
1.1.2.4. http://bit.ly/hogUuH
1.1.3. T-Mobile
1.1.3.1. 200 MB-$29.99
1.1.3.2. 5 GB-$49.99
1.1.3.3. 10 GB $84.99
1.1.3.4. http://bit.ly/h457RN
1.1.4. Verizon
1.1.4.1. $29.99/Unlimited
1.1.4.2. Requires a data package
1.1.4.3. 10-75MB
1.1.4.3.1. http://bit.ly/hdcst10
1.1.5. Cricket
1.1.5.1. Basic Usage Level-2.5 GB at best speed download speed upto 1.4mbps
1.1.5.2. Premium-Usage level 7.5 GB @ best speed download speed up to 1.4
1.1.5.3. http://engt.co/bfW4MW
2. Top SmartPhones of 2011
2.1. 1. Samsung Galaxy SII
2.2. 2. Motorola Droid Bionic on Verizon
2.3. 3. T-Mobile LG L2X
2.4. 4. Apple Iphone4
2.5. 5. HTC EVO 3D
2.6. Sources: http://zd.net/hwbGBw
3. Operating System
3.1. Android
3.1.1. Android™ delivers a complete set of software for mobile devices: an operating system, middleware and key mobile applications. available.http://www.android.com/about
3.2. RIM
3.2.1. The operating system used by BlackBerry devices is a proprietary multitasking environment developed by RIM. The operating system is designed for use of input devices such as the track wheel, track ball, and track pad. The OS provides support for Java MIDP 1.0 and WAP 1.2. Previous versions allowed wireless synchronization with Microsoft Exchange Server e-mail and calendar, as well as with Lotus Domino e-mail. The current OS 5.0 provides a subset of MIDP 2.0, and allows complete wireless activation and synchronization with Exchange e-mail, calendar, tasks, notes and contacts, and adds support for Novell GroupWise and Lotus Notes. Blackberry Torch features Blackberry 6.
3.2.2. http://bit.ly/4xf0Yu
3.3. IOS
3.3.1. iOS (known as iPhone OS prior to June 2010) is Apple's mobile operating system. Originally developed for the iPhone, it has since been extended to support other Apple devices such as the iPod touch, iPad and Apple TV. Apple does not license iOS for installation on third-party hardware. As of January 14, 2011, Apple's App Store contains more than 300,000 iOS applications,[1] which have collectively been downloaded more than 10 billion times.
3.3.2. http://bit.ly/bhkp4V
3.4. Symbian
3.4.1. Symbian has a microkernel architecture, which means that the minimum necessary is within the kernel to maximise robustness, availability and responsiveness. It contains a scheduler, memory management and device drivers, but other services like networking, telephony and filesystem support are placed in the OS Services Layer or the Base Services Layer. The inclusion of device drivers means the kernel is not a true microkernel. The EKA2 real-time kernel, which has been termed a nanokernel, contains only the most basic primitives and requires an extended kernel to implement any other abstractions.
3.4.2. http://bit.ly5PAwHd
4. My Choice of Smartphone
4.1. My choice of phone would be an Apple Iphone4. I would choose this phone for many reasons. The iPhone 4 runs Apple's iOS operating system, the same operating system as used on previous iPhones, the iPad, and the iPod Touch. It is primarily controlled by a user's fingertips on the multi-touch display, which is sensitive to fingertip contact. Another reason I would purchase this phone is because of it's camera. I take a lot of pictures and video's of my six year old daughter. The iPhone 4 features an additional front-facing VGA camera, and an improved (backside-illuminated, big physical pixel size) 5 megapixel rear-facing camera integrated with an LED flash. The rear-facing camera is capable of recording HD video in 720p at 30 frames per second. Both cameras make use of the tap to focus feature, part of iOS 4, for photo and video recording. The rear-facing camera has a 5× digital zoom. I would also use Verizon as a carrier because they have more phone coverage than the other carriers and is economical.