New Media in Tourism Communication
by
lorenzo cantoni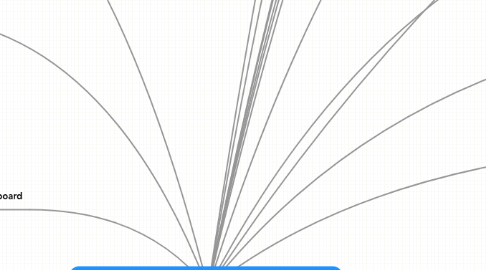 4.0
stars -
1
reviews range from
0
to
5
New Media in Tourism Communication
Mind map by: Luisi, Siric, Martinez, Battaini and Luatti
Analysis Report of group projects
Common parts, Table of content, Executive summary, Goals, Knowladge base, Methodology
Specific parts for groups, Dante 1 & 2, Cities, Dante 3, Learn, BiTi 1 & 2
Strategies of internet search engines
Spidering, Automatic submissions, Money
Indexing, Link popluraty, Click popularity, Money, Example of Indexing, Google AdWords
Student's slides
mind map by Stefano & Marianna & Giacomo
WCM Pillars
Website Communication Model
Contents & Services, Quality Criteria, Contents, Accuracy, Currency, Authority, Objectivity, Coverage, Problem of not-physical web communication, Users don't have perception of the volume of information, Senders should select information in order to stay focused, Services, General Criteria, Effectiveness, Efficiency, Online Criteria, Status, Steps
Accessibility Tools
Publishers
Clients, Users, Who's the Public we are interested in?, Where do they usually navigate?, How can we convince them to move to our Website?, Direct Access to our Website: Link & Backlink, Link: Manifestators, Text, Banner, Image, Animation, Video, Backlink: 3 main strategies, Ask for free, Ask for an exchange, Just pay, PpI: Pay per Impression, PpC: Pay per Click, PpL: Pay per Lead, PpT: Pay per Transaction, Where to publish backlinks?, Portals, Magazines, Official Websites, Other Websites
Students' slides
Executive summary
short
relevant
contain main results
possibility of practical use
03.12.2008
Contacts
Professor: Lorenzo Cantoni
lorenzo.cantoni@lu.unisi.ch 058 666 47 20 Office n. 217   For appointments: chrysi.rapanta@lu.unisi.ch
Assistant: Marco Faré
marco.fare@lu.unisi.ch 058 666 47 88 Office n. 129
Students assistants: Zhang Zhang & Luca Preto
Office 139 luca.preto@lu.unisi.ch nadzeya.kalbaska@lu.unisi.ch      
Bibliography
L. Cantoni & Stefano Tardini, Internet, Routledge, London, (paragraph 2.3; chapters 4 and 5)
L. Cantoni, M. Faré, D. Bolchini, A. Inversini, F. Giulieri, European Cities and Web Tourism Communication: An Indicators-based pilot study, in Proceedings of the Travel Distribution Summit, Europe, Research Conference, Axon Imprint, London 2007, pp. 45-54 (handed out)
L. Triacca, A. Inversini, D. Bolchini, Evaluating Web Usability with MiLE+ , in Proc. Web Site Evolution Workshop 2005 (WSE 2005), Budapest, September 2005.
Gretzel, U., Fesenmaier, D.R., O'LearyJ.T. The Trasformation of consumer behaviour. In Buhalis, D. and Costa, C. 2006. Tourism business frontiers. Elsevier Butterworth-Heinemann, pp 7-18 (handed out)
Lecture notes (online) + other distributed materials
http://newmine.blogspot.com (Lorenzo Cantoni's blog, all items tagged <eTourism> in 2008 up to end of the semester)
iPhone 2.2 Launches, Adds Podcast Downloader and Street View
Virgin Atlantic sacks cabin crew for comments on Facebook
fields suppport modules
Travel Trends: How Consumer Search Behavior is Changing (download here)
UNCTAD e-Tourism Initiative
66% of American users believe that...
17.09.2008
mind map by Sara & Florie & Maria
Goals of the course, New Technologies used in a Tourism Experience, 3 Steps, Pre - Experience, DMO websites, UGC, Online Maps, Digital TV Channels, Newsletters, eBooking, eBanking, Online Information, etc., Experience, GPS, Digital Guides, Credit Card, Cameras, Mobile Phones, E-Mail, Music Player, etc., Post - Experience, UGC, Digital Pictures / Video, Networking, Recommendations / Complaints websites, etc.
Students' slides
course board
Practical Information
Content of the course, Web Communication Model, Observing websites communication: Contents & Services, User requirements, Users: usability, Users: promotion, Users: usages analysis, Web 2.0
Evaluation of the course, Exam, Collaborative project
Report template
24.09.2008
mind map by Stefania & Barbara & Laura
The Website Communication Model, The Web & hotel booking, >50% bookings affected by the Web, 2010: 45% bookings on-line, The WCM, 4 Pillars, Contents & Services, Contents, Location, Prices/Special offers/Packages, Contacts, Etc..., Services, Availability/Booking/Paying, Weather, Web cam/Virtual Tour, Etc..., Accessibility Tools, Hardware, Personal Computer, Printer, Scanner, Etc..., Software, HTML, CSS, Databases, Etc..., HCI, Publishers, Clients, 5th element, Relevant info-market, Constituted by, External world, Market, Info-competitors, Characteristics, Influence on other pillars, Not always controllable, How to emerge in the Web, Market awareness, Search engines, Investments, Info-competitors awareness, In reference to the other pillars, Quality criteria for contents and services, Technologies for accessibility tools, Access Analysis for publishers, On-line promotion for clients
Students' slides
01.10.2008
08.10.2008
mind map by Maya, Alberto & Aida
Online Ads and Manifestations: Banners (different types), Effectiveness, Audience, Time duration, Creativity
Search engines, Definition, Technical bridges, Link machines, How they work?, Respecting 2 rules, RECALL, PRECISION, Positioning, SEM, SEO
Student slides
22.10.2008
mind map by Berton, Moreni, Garnero
Search engine, Two problems, Kind of documents, Keywords, Search Process, Spidering, Indexing, Answering, Ranking Algorithm, Intrisic data, Html, Url, Freshness, Extrinsic data, Freshness, Link Popularity, Click Popularity
Student's slides
05.11.2008
12.11.2008
Mind map by Abdul Aziz,Brenna,Yawen,Brack, Tretyakevich, Stefania
Google advertising campaign, name of campaign, budget, targeting, key words, current beat CPC, clicks, impressions, CTR, if CTR is <1%, stop campaign, lower position, ask more money, average CPC, cost, average position
Aims of search engines, provide relevant results, earn money
Geographic Information System, Google maps, Mappy, Michelin, etc.
Wayback machine
Students' slides
19.11.2008
mind map by Papadopoulos, Savarise, Ciannamea, Petruchik, Kaufmann
Personalization, Collecting information about users, Webserver, Software analyser, Google Analytics, Number of Visits, Number of Visitors, Number of page Views, Distribution of Time Access, Bounce rate, Map Overlay, Visitor Loyalty, Traffic Sources, Key Words, ClickTracks
Student's slides
Project presentations (10.12.2008)
BiTi-1
BiTi-2
Dante-1
Dante-2
Dante-3
LEARN
Cities