John Locke
by Danar SetiaAP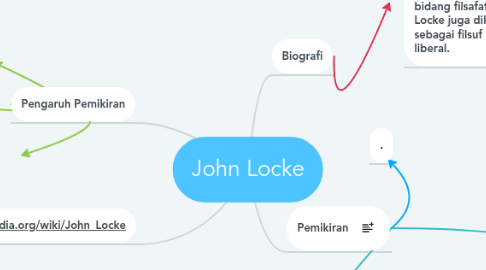 1. Pengaruh Pemikiran
2. https://id.wikipedia.org/wiki/John_Locke
3. Filafat Keilmuan
4. Politik
5. Keagamaan
6. Biografi
7. Pemikiran
8. John Locke (lahir 29 Agustus 1632 – meninggal 28 Oktober 1704 pada umur 72 tahun) adalah seorang filsuf dari Inggris yang menjadi salah satu tokoh utama dari pendekatan empirisme. Selain itu, di dalam bidang filsafat politik Locke juga dikenal sebagai filsuf negara liberal.
9. .
10. 2. Tentang negara dalam Two Treatises of Civil Government keadaan alamiah the state of nature, keadaan perang the state of war, negara commonwealth,
11. 3. Pemikiran Tentang agama.