TOEFL IBT BY: FERNANDA DE NIGRIS
by Fernanda De Nigris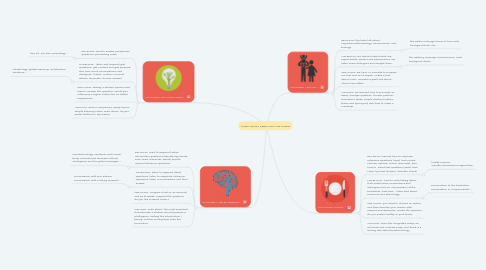 1. CHAPTER1 "FAMILY"
1.1. READING: the texts talk about linguistics,anthropology, neuroscience, and biology.
1.1.1. the walkin marriage, basis of love,male biological clock, etc...
1.2. LISTENING: we learned about what are signal words, predict and pheromenes. we listen some dialogues and analyze them.
1.2.1. lhe waliking marriage, neuroscience, male biological clocks...
1.3. SPEAKING: we have 15 seconds to prepare our text and 45 to sepak, I make a text about: how I consider myself and about clever hans effect.
1.4. WRITING: we learned how to pre-write an essay. (analyze question, choose position, brainstorm ideas, simple stantard outline, thesis and synonyms) also how to make a mindmap.
2. CHAPTER2 "FOOD"
2.1. READING: learned how to response reference questions (read, look nouns, choose, replace, check, eliminate) also how to insert text questions (read, look clues, try best location, doucble-check)
2.1.1. health science, Gandhi,neuroscience,agriculture.
2.2. LISTENING: how to note taking (listen then write) listen coversations and dialogues such as: conversation at the bookstore, freshman... listen text about econmics and phsicology.
2.2.1. conversation at the bookstore, conversation in a supermarket...
2.3. SPEAKING: you need to choose an option and then develop your answer with reasons and examples. answe the question: do you prefer healthy or junk food?
2.4. WRITING: learn the integrated essay, we will write and contrast essay, and there is a writing test about biotechnollogy.
3. CHAPTER3 "ENVIRONMENT"
3.1. READING: read to answer paraphrase questions, pre-writing video
3.1.1. fine art, eco-biz, cosmology...
3.2. LISTENING: listen and respond gist questions, gist content and gist purpose, also hear some conversations and dialogues. ( listen, confirm, connect details, eliminate, choose answer)
3.2.1. climatology, global warming, architecture, medicine...
3.3. SPEAKING: stating a student opinión and reason, answer the question: would you rather pay a higher tuition fee for better equipment?
3.4. WRITING: write a comparison essay, learon simple listening notes, write about: do you prefer bottled or tap water?
4. CHAPTER4 "INTELLIGENCE"
4.1. READING: read to respond factual information questions( identify key words, scan, read, eliminate, select) read to resoind inference questions.
4.1.1. nanotechnology, nanobots and human body, international business cultural intelligence and the global manager...
4.2. LISTENING: listen to respond detail questions, listen to responde inference questions, listen a conversation and then answer.
4.2.1. conversation with and advisor, conversation with a library research...
4.3. SPEAKING: prepare a text in 30 seconds and 60 to speak, respond the question: do you like classical music?
4.4. WRITING: write about: the most important characterisitc a student should possess is intelligence. writing the introduction ( timing, outline, writing tips) write the conclusión,