Principais ideias abordadas no livro The Arts and the creation of mind, de Elliot Eisner.
by Emanuel Santana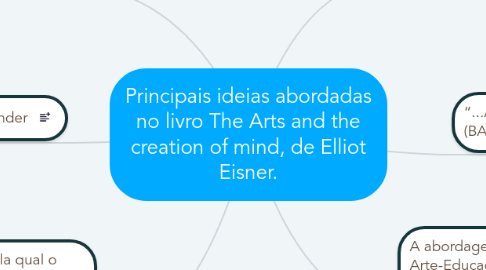 1. Arte = experiência
2. Educação como um processo de aprender
3. "Cognição como processo pela qual o organismo se torna consciente de seu meio ambiente." (BARBOSA, 2006, p. 56)
4. Arte = aprendizagem
5. "...Arte não tem certo e errado..." (BARBOSA, 2006, p. 56)
6. A abordagem mais contemporânea de Arte-Educação no Brasil está associada ao desenvolvimento cognitivo.