Caroline's Involvement / Career Map
by Caroline Jungels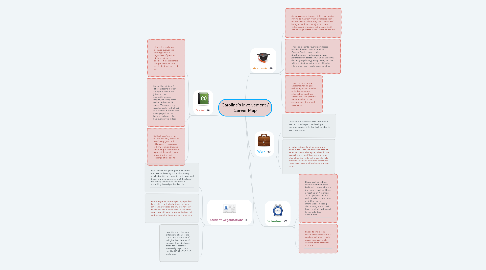 1. Volunteer
1.1. I have applied to be a volunteer at the Ronald McDonald house, after the tour we did in class. I have a meeting on November 1st at 1pm with the arts and crafts board, and also at 5:30pm for an informational meeting about being a front desk host. I am looking forward to this volunteer opportunity.
1.2. I hope to find a local soccer association where I can be a volunteer coach again, because I really enjoyed doing that back at home.
2. Social
2.1. Kick ball is really fun, because everyone is pretty good at it regardless of previous athletic training or abilities. It makes it more competitive than one would think kickball could be.
2.2. So far, I have joined 3 different teams through RecSports here at UF. I joined a co-ed competitive soccer league, which my team ranked 3rd out of 39 teams. That was pretty good considering that out of 6 players, 3 of ours had never played soccer before, and none of us had ever played indoor.
2.3. Softball wasn't very fun for me, but only because I wasn't very good at it. I still enjoyed hanging out with my team and having something to do on those nights of the week. I look forward to the next season(s) of rec sports.
3. Work
3.1. I worked in a restaurant for a little over a year, and that helped me developed customer service skills that I will be able to use in the future.
3.2. In my hometown, I met someone who works in the labor and deliveries wing of Sarasota Memorial Hospital, who told me to reach out to her if I wanted a summer internship. She works in the specific field of caring for infants born with addictions because of parents with substance abuse issues.
4. Student Organizations
4.1. I am looking into joining Phi Alpha Delta, the pre-law fraternity. I don't know very much about it, but I want to go to a general body/new member meeting at the start of the spring semester to see if that is something I could get involved in.
4.2. I want to get an internship in my specified field, which I will ideally figure out soon. I am leaning towards pre-law, but have yet to rule out the medical field. In the latter case, I would love to intern at the hospital and focus on the labor and deliveries wing.
4.3. I want to see if there are extensions of any of the clubs I was a member of in high school here at UF because the clubs I was in stood for causes that were really important to me, like HOSA, OSC, SHS, and more.
5. Academic
5.1. As far as academic goals, right now I am just striving to maintain A's in my classes. I am not on any critical tracking path because of being an exploratory major, but I take Calculus and Chemistry in the event that I decide to go a stem route, I wont be behind.
5.2. I want to look into Psychology classes besides the one I'm in now, which is General Psych. I want to take developmental psychology and also psychology of personality. I am considering declaring Psychology as my major, and then taking that either to the medical field or into law, as I see it could apply to either.
5.3. I want to keep up my academic standings as well as my extracurricular activities because of scholarships that I was awarded for this year that are renewable on the contingency of academic excellence.