How to prevent food born illnesses
by Gabriolle Castillo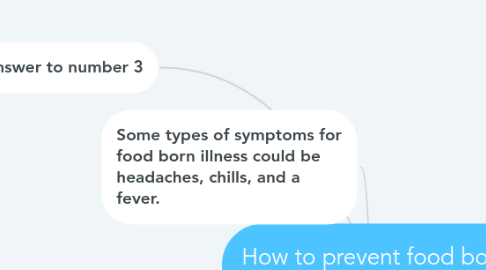 1. A food born illness is when your getting sick, caused by food. The food has bacteria or toxins.
2. Some common types of food you can eat to get food born illness are raw meat, eggs, fish, shellfish, and dairy products.
3. Some types of symptoms for food born illness could be headaches, chills, and a fever.
4. Some tips to help you prevent food born illnesses are to wash your hands everyday, make sure your food is washed all the way, and finally make sure you cook your food thoroughly.
5. That is the answer to number 4
6. That is the answer to number 3
7. That is the answer to number 2
8. That is the answer to number 1