CHAPTER'S OBJETIVES
by JESSICA DANIELA LEÓN CASTELLANOS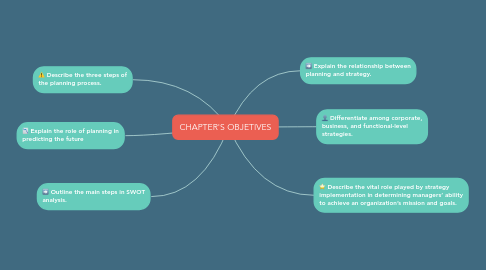 1. Explain the role of planning in predicting the future
2. Outline the main steps in SWOT analysis.
3. Differentiate among corporate, business, and functional-level strategies.
4. Explain the relationship between planning and strategy.
5. Describe the three steps of the planning process.
6. Describe the vital role played by strategy implementation in determining managers' ability to achieve an organization's mission and goals.