Vocabulary to 4-1: Congruence and Transformations
by taliyah phillips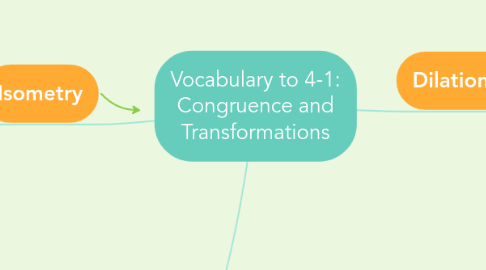 1. Isometry
1.1. An isometry is a transformation that preserves length, angle measure, and area. Because of these properties, an isometry produces an image that congruent to the preimage.
2. Rigid Transformation
2.1. A rigid transformation is another name for an isometry.
3. Dilation
3.1. A dilation with scale factor k > 0 and center (0,0) maps (x,y) to (kx,ky).