Measuring Results and Building on Success
by Shinta Kurniawati (Shinta)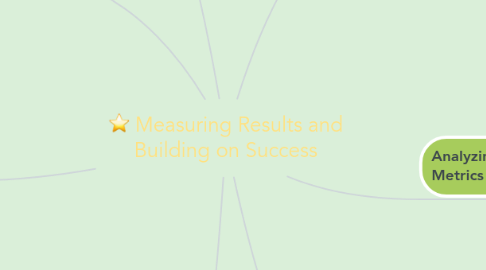 1. Delving into Data
1.1. Planning a Measurement Strategy
1.1.1. Deciding what to measure
1.1.2. Establishing responsibility for analytics
1.2. Selecting Analytics Packages
1.2.1. Ask your developer or web host which statistical packages are available for your site.
1.3. Getting Started with Google Analytics
1.3.1. Start with the free Google Analytics and switch to an enterprise-level solution when and if your web effort demands it
1.4. Integrating Google's Social Media Analytics
1.4.1. Web analytics, from Google or anywhere else, are valuable only if you use them to improve users' experience on your site and your bottom line.
2. Analyzing Content-Sharing Metrics
2.1. Measuring the Effectiveness of Content Sharing with Standard Analytics
2.1.1. Maximizing website stats
2.1.2. Ways to the success of your content sharing sites is by tracking how many and what type of comments people leave.
2.1.3. Watch for the number of incoming visitors in your blog dashboard
2.1.4. Include a social media share button
3. Analyzing Twitter Metrics
3.1. Tracking Shortened Links
3.2. Using Twitter Analytics
3.3. Using TweetDeck
3.4. Using Third-Party Twitter Analytics Applications
3.5. Using the Hashtag as a Measurement Mechanism
4. Analyzing Facebook Metrics
4.1. Monitoring Facebook Interaction with Insights
4.2. You need to take advantage of the data to modify your content stream.
4.3. Exploring the Insights Overview and Detail Pages
4.4. shorter posts increase engagement on Facebook.
5. Measuring Other Social Media Networks
5.1. Plugging into Social Media
5.2. Measuring LinkedIn Success
5.3. Monitoring Social Mobile Impact
5.4. Watch for variations between mobile visitors and web visitors to your social media sites on conversion rates, newsletter subscriptions, and brand recall.
6. Comparing Metrics from Different Marketing Techniques
6.1. Establishing Key Performance Indicators
6.2. Comparing Metrics across Social Media
6.3. Tagging your links with identifying code is especially helpful for tracking
6.4. Analyzing the clickstream
6.5. Integrating Social Media with Web Metrics
7. Making Decisions by the Numbers
7.1. Using Metrics to Make Decisions
7.2. Knowing When to Hold and When to Fold
7.3. Diagnosing Problems with Social Media Campaigns
7.4. Fixing Problems
7.4.1. Problems locating your social media presence
7.4.2. Mismatch between channel and audience
7.4.3. Poor content
7.4.4. No audience engagement
7.4.5. Problems with the four Ps of marketing: product, price, placement or position, (distribution), and promotion
7.5. Adjusting to Reality