Sales Tools
by
Michael Lynton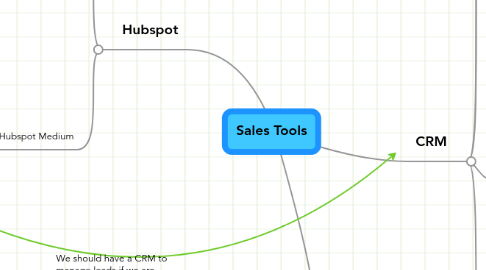 0.0
stars - reviews range from
0
to
5
Sales Tools
CRM
When?
You have at 100 customers or are (already) growing very quickly headed toward 100 customers. You have at least 6 employees that "touch" customers and others that are tracking customer traction. Read more: http://goo.gl/MEEqa
Why CRMs fail at small businesses: http://goo.gl/tpiLs, Count vs Create mentality, Structured vs Unstructured data
What is it?
Salesforce.com
Plans, Group, $15/user/month, Accounts & contacts Task & event tracking Email integration Outlook, Gmail, Lotus Google Apps Mobile access Content library Customizable reports Opportunity tracking Customizable sales process Email templates & tracking Google AdWords Web-to-lead capture Lead scoring, routing & assignment Dashboards Salesforce-to-Salesforce collaboration, Professional, $65/user/month, Everything in Group edition, plus: NEW Jigsaw data services* Mass email Campaigns Product tracking Real-time quotes Contract management Customizable forecasts Customizable dashboards Analytics snapshots Role permissions Ideas community
Why, 100% Cloud computing, Offers other platforms for growing the business - more than just a CRM, Very powerful, but we may not be ready for it, Mobile access, New node
Alternatives
Sugar CRM
Aplicor
Netsuite
Microsoft Dynamics, $35/user/month
Hubspot
Why?
Convert Traffic into Leads, By implementing inbound marketing tools and techniques, businesses can generate more inbound leads efficiently and effectively. Businesses using inbound marketing have reported a 61% lower cost per lead and HubSpot customers have experienced lead increases ranging from 25% up to 760% in 5 months. Visit www.HubSpot.com/ROI for details.
Generate Traffic, Get found online more easily by creating, optimizing, and promoting remarkable content
Measure & Analyze, Measure and analyze marketing programs to improve the effectiveness of marketing efforts
Hubspot Medium
HubSpot Medium includes use of HubSpot Search Marketing Tools, Social Media & Blogging Tools, Lead Intelligence & Lead Nurturing Tools, Marketing Analytics Tools, and Content Management Tools for * 10 User Accounts * Up to 10 competitors and up to 1000 keywords * Up to 5 Lead Nurturing Campaigns
PDF proposal: http://goo.gl/aO6KK
Pricing: $12,000/yr plus $1,000 consulting setup After first year: $1,000/mo
CRM Integration, Built-in integration with Salesforce.com. APIs available to integrate with other CRM systems, Integrating your HubSpot with the CRM system your company uses is a key way to maximize your sales and marketing team's productivity by automating the transferring of generated leads from your inbound marketing system (HubSpot) to the system that your sales team uses to track and work leads, contacts and deals.
Bottom Line
We should have a CRM to manage leads if we are serious about lead generation
w/out CRM, Hubspot is still appealing for lead generation, lead intelligence, and marketing automation