Expanda seu negócio conosco
Aumente a produtividade e o sucesso de seus clientes ao firmar parceria com o MindMeister, a solução online de mapas mentais líder de mercado. O Meister oferece grandes compartilhamentos de receita e oportunidades de parceria para revendedores, especialistas em mapas mentais e parceiros afiliados.
Seja um revendedor
Amplie seu portfólio de produtos e beneficie-se de generosos compartilhamentos de receita.
Torne-se um especialista
Junte-se à nossa rede exclusiva de experts, professores, instrutores e consultores.
Torne-se um Afiliado
Monetize o tráfego do seu site direcionando usuários ao MindMeister.
Você está procurando assistência em sua região? Entre em contato com um de nossos parceiros qualificados do MindMeister ou contate-nos diretamente.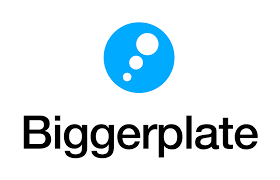 Expert
Biggerplate.com is the global home of mind mapping, providing templates, tutorials, and training to help you get more from mind map software. Access thousands of mind map templates, a huge library of video tutorials, and expert training and consultancy services for your organization.