APPROACHES AND METHODOLOGIES
by Carolina prada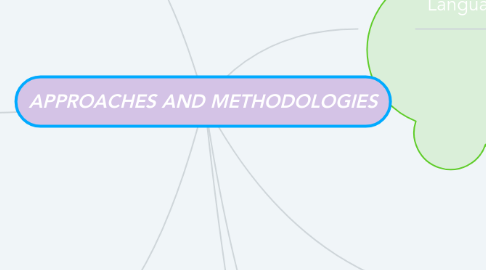 1. GRAMMAR- TRANSLATION APPROACH
1.1. Learning is by translation to and from the target language. Grammar rules are to be memorized and long lists of vocabulary are learned.
1.2. CHARACTERISTICS: Goal, translation, focus, first language, evaluation, teachers and students.
1.3. ADVANTAGES: Better understanding, ability of reading comprehension, ability of analyzing and solving problems, reading and writing.
1.4. DISADVANTAGES: Learners dependence on the first language and neglects listening and speaking.
2. AUDIO LINGUAL METHOD
2.1. Learning a language means acquiring habits. There is much practice of dialogues of every situations.
2.2. CHARACTERISTICS: Dialogues imitation and repetition, drills repetition transformation, teacher is like an orchestra leader and students imitators.
2.3. ADVANTAGES: Listening and speaking skills are emphasized. The method is functional and easy to execute for larger groups.
2.4. DISADVANTAGES: Students play a passive role in the classroom, it is a teacher-dominated method.
3. THE NATURAL APPROACH
3.1. Stresses the similarities between learning the first and second languages. There is no correction of mistakes.
3.2. CHARACTERISTICS: Emphasis on exposure (input) rather than practice, emotional preparedness for learning and attention to what learners hear .
3.3. ADVANTAGES: Students acquire the target language in a natural and easy way, teaching materials are designed very well.
3.4. DISADVANTAGES: Students may use the target language fluently, but they cannot use it accurately.
4. APPROACH Describes how people acquire their knowledge of the language and make statements the conditions which will promote successful language leraning.
5. METHODOLOGY is a group of procedures, a system that visibly expleins how to teach a language (syllabus organization -contents and skills to be taught, -roles and materials).
6. TOTAL PHYSICAL RESPONSE
6.1. Works by having the learner respond to simple commands such as "stand up", "close your book". The method stresses the importance of aural comprehension.
6.2. CHARACTERISTIS: Objectives: to teach oral proficiency at a beginning level, to prodece learners who are capable of an uninhibited communication that is intelligible to a native speaker.
6.3. ADVANTAGES: It is fun and easy, it is a good tool for learning vocabulary, class size does not need to be a problem .
6.4. DISADVANTAGES: It is not a very creative method, overusing TPR make students get bored and it is limited, since everything cannot be explained with this method.
7. Bilingualism and second Language acquisition
7.1. Bilinguals are equally proficient with both languages in speaking, listening, writing, reading as well as having a perfect knowledge of their respective cultures.