Wachsen Sie gemeinsam mit uns
Steigern Sie die Produktivität und den Erfolg Ihrer Kunden durch eine Partnerschaft mit MindMeister, der marktführenden Online-Mindmapping-Lösung. Meister bietet große Umsatzbeteiligungen und Partnerschaftsmodelle für Reseller, Mindmapping-Experten und Affiliates.
Werden Sie Vertriebspartner
Erweitern Sie Ihr Produktportfolio und profitieren Sie von großzügigen Umsatzbeteiligungen.
Werden Sie zum Experten
Treten Sie unserem exklusiven Netzwerk von Experten, Ausbildern, Trainern und Beratern bei.
Werden Sie ein Affiliate
Monetarisieren Sie Ihren Website-Traffic, indem Sie Besucher auf MindMeister aufmerksam machen.
Suchen Sie Unterstützung in Ihrer Region? Bitte wenden Sie sich an einen unserer qualifizierten MindMeister-Partner oder kontaktieren Sie uns direkt.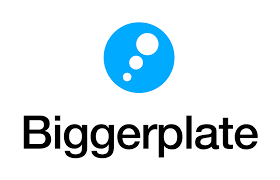 Expert
Biggerplate.com is the global home of mind mapping, providing templates, tutorials, and training to help you get more from mind map software. Access thousands of mind map templates, a huge library of video tutorials, and expert training and consultancy services for your organization.