OCCUPIERS LIABILITY
by Hazwani Hakimi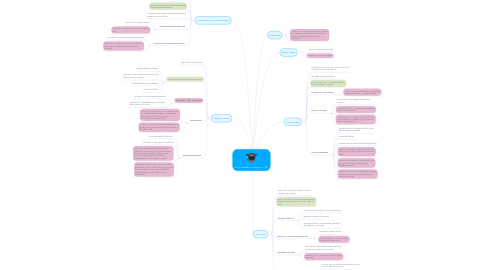 1. CONTRACTUAL ENTREE
1.1. Paid to use the premises
1.2. Enter bcs of contract
1.3. duty: ensure premise safe & adequate for purpose to be carried out
1.4. Occupier must exercise reasonable step and expertise to avoid harm
1.5. MAIN PURPOSE ENTRACES
1.5.1. Paid to be occupy premises.
1.5.2. MCLENAN V SEGAR (Hotel no emergency exit)
1.6. ANCILLARY PURPOSE ENTRANCS
1.6.1. Paid to be in premise for primary purpose
1.6.2. GILMORE V LONDON COUNTRY COUNCIL (Floor supposedly for sport polished for dancing)
2. TRESPASSER
2.1. Enter without permission
2.2. Duty: common humanity, there is duty if;
2.2.1. occupier aware of danger
2.2.2. Occupier know existence or believe that there would be entrants
2.2.3. believe there is risk of danger
2.2.4. Allurement factor
2.3. GR: Robert Aldie v Dumbrick
2.3.1. occupier no duty towards trespasser
2.3.2. assumed that trespasser aware of danger when entering the land
2.4. EXCEPTION:
2.4.1. BRITISH RAILWAY BOARD V HERRINGTON (D's land beside land where child always play, there is hole child can pass thru--liable) ((ALLUREMENT))
2.4.2. SANTHU V HAWTHORDEN RUBBER ESTATE (Cow grazing, not foreseeable the cow was plaintiff's cow)
2.5. CHILD TRESPASSER
2.5.1. Child less careful than adult
2.5.2. not liable if notice given is sufficient
2.5.3. BRB V HERRINGON (allurement factor) -- applied to LEMBAGA KEMAJUAN LETRIK V RAMAKRISHNAN (Electric pole beside common foot path without putting reasonable anti climb device or notice
2.5.4. Distinguised from: Sinura Tubar v Syarikat East Johor Sawmill ( Def had put guard and fences,villagers come in thru path which only they know, timber log is not an allurement.
3. DEFINE
3.1. WHEAT V LACON (OCCUPIER IS A Person who has sufficient degree of power over person who lawfully came to his premises)
4. PREMISES
4.1. Any fix or moveable structure
4.2. WHEELER V COPAS; Ladder
5. INVITEE
5.1. Enter with consent and have common interest with occupier
5.2. Duty: Avoid from unusual and extraordinary danger which occupier knows or ought to know
5.3. Occupier liable if:
5.3.1. Occupier knows/ought to know the danger
5.3.2. Danger not known to plaintiff
5.3.3. Occupier failed to to reasonably avoid the damage from occurring.
5.4. LEGALLY AUTHORISED ENTRANT
5.4.1. Entered as matter of law
5.4.2. SHAMSUDDIN V YAP CHOH TEH (Policement- explosive)
5.5. BUSINESS INVITEE
5.5.1. Entered for materialistic reason and bring economic advantage to occupier
5.5.2. INDERAMAUR V DAMES (Worker to repair pipelines)
5.6. DUTY INVITEE TO ANOTHER INVITEE
5.6.1. Invitee also has duty to ensure entrants not injured while on premise
5.6.2. CHINA INSURANCES CO V WOH KUP (contractor of construction side owes duty to other entrants)
6. LICENSEE
6.1. Person has permission to enter in which the occupier have no interest on
6.2. as matter of grace/pleasure
6.3. Duty: Protect from concealed danger -- obvious danger-- to warn
6.4. ENTERING AS OF RIGHT
6.4.1. AIKEN V KINGSBOROUGH CORP (Enters into public places -- pay token only)
6.5. SOCIAL VISITOR
6.5.1. No economic advantage/ materialistic intention
6.5.2. Yeap Cheng Hock V Kajima Tasei (Geologist injured in def's mine)
6.5.3. Datuk Bandar KL v Ong Kok Peng (Lift shaft not functioning, no warning sign, licensee takes premises as it is)
6.6. CHILD LICENCESS
6.6.1. greater duty, do no expect child to have awareness same as adult
6.6.2. alurement factors
6.6.3. parents cannot leave child wandering alone
6.6.4. Phipps v Rochester Corp (Child enter to pick fruits, not liable, parent cannot leave child)
6.6.5. Kalaichelviv v Kinrara Group Estate (Mow grass near children, must prevent forseeable injury)
6.6.6. Mersey Dock v Proctor (distinction between invitee and licensee is the existences of common interest)