Human Resources
by Jonathan Lim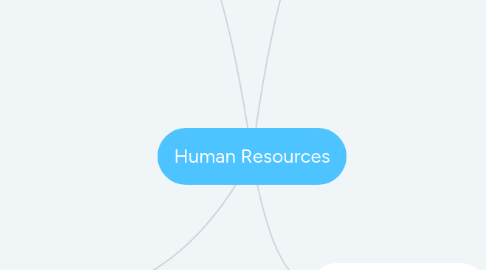 1. Employee Relations
1.1. Employee retention
1.2. Establishing ethics code
1.3. Strengthening the employer-employee relationship through job satisfaction, engagement etc.
1.4. Administers and interprets various labor agreements, administers grievance procedures, and provides labor relations support during contract negotiations.
1.5. Directs the development of staffing strategies.
1.6. Handles college relations and oversees various sourcing and internship programs.
1.7. Ensures compliance with all state and federal discrimination and employment regulations.
2. Training & HR Support
2.1. Acts as an internal proactive training consultant to support short and long term strategic and tactical plans of senior management.
2.2. Designs, develops and manages unique programs, tools and delivery methods that effectively meet the needs of the business.
2.3. Identifies training needs and talent gaps for the Company – performs needs assessment and analyzes areas of opportunity for training and development to address business, cultural or technology needs.
2.4. Manage, direct, organize and maintain training programs
2.5. Drive the commitment for training within the company and develop/produce a timeline/calendar for all training
2.6. Conduct learning for Company policies and procedures, management development, technical skills, performance management.
2.7. Collaborates with subject experts within Company to develop training for new associates to support a comprehensive on-boarding induction program.
3. Records Administration
3.1. Establish and maintain a records management process to ensure quick retrieval of information and the recordation of files that are checked out and returned
3.2. Oversee the conversion from paper to electronic record keeping
3.3. Work with documents and records across various teams within the HR Department
3.4. Work with committees, groups and individuals on guidelines, procedures, and policies that affect the maintenance and disposition of records and the media in which they are stored
3.5. In collaboration with the legal department, establish a company records retention policy for HR records
3.6. Deal with inquiries and/or requests for information from both internal and external clients
3.7. Provide the necessary support to ensure the accountability, transparency, and regulatory requirements of the company are met
4. Recruitment
4.1. Partnering with hiring managers to determine staffing needs
4.2. Screening resumes
4.3. Performing reference and background checks
4.4. Coordinating interviews with the hiring managers and following up on the interview process status
4.5. Administering appropriate company assessments
4.6. Completing timely reports on employment activity
4.7. Partnering with hiring managers to determine staffing needs