Revision through Free Writing
by
The Media Spot, LLC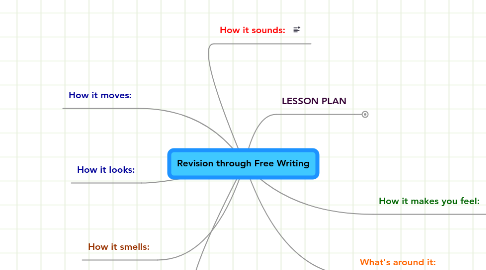 0.0
stars -
0
reviews range from
0
to
5
Revision through Free Writing
How it sounds:
Kids could write their revision ideas here as "NOTES"    
How it moves:
How it looks:
How it makes you feel:
"it was interesting"
How it smells:
Where it is:
What's around it:
LESSON PLAN
Introduction to revision
Intro to topic
Turn and talk about topic
5 minute Free Write
Free Write on Snakes: I remember the battles I had with a snakes as a kid.  We had one in Florida drop into our living room through the air conditioning vent in the ceiling.  My mom called me and my brother to get it out of the house. My brother, Willy, who is almost four years older than me, took command of the situation.  I remember thinking it was interesting that my mom was, in a way, putting one of us in charge of the situation.  That may have been the first time I saw one of my parents looking to one of us for help in a situation they couldn't control on their own. Willy put on a hockey mask, some kind of gloves, and possibly some eye protection.  He used some salad tongs to clamp and control the snake near the head, and threw it out the back door into the yard.  I am filling in the details in my head, because I don't remember how it all went down.  The snake was black.  The tongs and protective gear were involved, and my mom was scared, but laughing at the situation at the same time.  
Share words used to describe Snakes
Fill out the graphic organizer
Use the graphic organizer to expand on details in your free write.
Create a rough draft with more detail