LANGUAGE AND CULTURE
by yamit bernal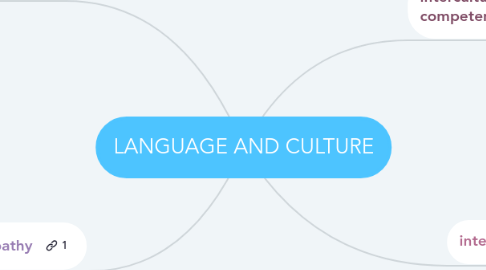 1. intercultural competence
1.1. Is the ability of a person to act appropriately in a different culture
1.1.1. it has five phases:
1.1.2. - sensitization - awareness - relativization - organization - implication
2. intercultural communicative competence
2.1. is the dialogue of cultural meanings where efficient communicative behaviors are adopted
2.1.1. its the objetive: It is the realization of a mutual understanding in different intercultural situations.
3. intercultural understanding
3.1. is the integration, agreement and dialogue, where people and groups of different cultural identities do not allow one idea or action to be above another.
3.1.1. It has different stages: - meeting - respect - dialogue - mutual understanding - agreement
4. ethnocultural empathy
4.1. This is it is the active participation of a person to a group that has unique customs and traditions.
4.1.1. it's based on:
4.1.1.1. ultural practices - Beliefs of a cultural group