Monarchy and the Establishment
by
Petit Jeremy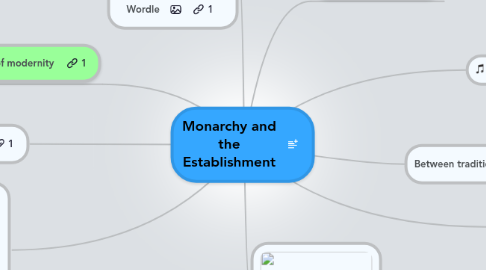 0.0
stars - reviews range from
0
to
5
Monarchy and the Establishment
The monarchy of the United Kingdom (commonly referred to as the British monarchy) is the constitutional monarchy of the United Kingdom and its overseas territories. The present monarch, Queen Elizabeth II, has reigned since 6 February 1952. She and her immediate family undertake various official, ceremonial and representational duties. As a constitutional monarch, the Queen is limited to non-partisan functions such as bestowing honours and appointing the Prime Minister. Though the ultimate executive authority over the government of the United Kingdom is still by and through the monarch's royal prerogative, these powers may only be used according to laws enacted in Parliament, and, in practice, within the constraints of convention and precedent. The British monarchy traces its origins from the Kings of the Angles and the early Scottish Kings. By the year 1000, the kingdoms of England and Scotland had developed from the petty kingdoms of early medieval Britain. The last Anglo-Saxon...
United Kingdom
Love and Hate, in music !
God save the Queen 1744
God save the Queen 1977
Pets dream of her...
The Fab Four prefer wine
Oldest Queen too
The Moz doesn't like the dynasty
Royal 2.0
The Royal Website
The Royal Channel
The Royal Pics
The Royal Twitt