Développez votre business avec nous
Augmentez la productivité et le succès de vos clients en vous associant à MindMeister, la solution de cartographie mentale en ligne leader sur le marché. Meister offre des parts de revenus importantes et des possibilités de partenariat pour les revendeurs, les experts en cartographie mentale et les partenaires affiliés.
Devenez un revendeur
Élargissez votre portefeuille de produits et bénéficiez de généreux partages de revenus.
Devenez expert
Rejoignez notre réseau exclusif d'experts, d'enseignants, de formateurs et de consultants.
Devenez Affilié
Monétisez le trafic de votre site web en dirigeant les utilisateurs vers MindMeister.
Vous cherchez une aide dans votre région ? Veuillez contacter l'un de nos partenaires MindMeister qualifiés ou nous contacter directement.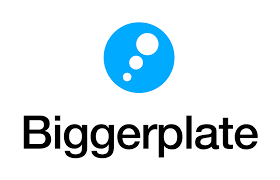 Expert
Biggerplate.com is the global home of mind mapping, providing templates, tutorials, and training to help you get more from mind map software. Access thousands of mind map templates, a huge library of video tutorials, and expert training and consultancy services for your organization.