Project Plan
by Justi Sasser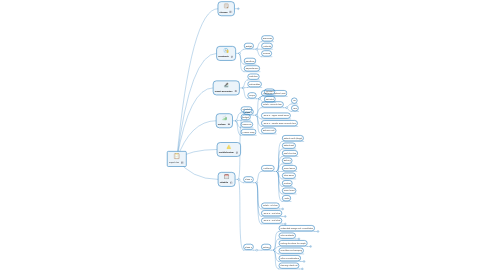 1. Planning
1.1. Define phases
1.2. Create a schedule
1.2.1. Dependencies
1.2.2. Milestones
1.3. Contingencies
1.3.1. Tolerance threshold
1.3.1.1. Schedule
1.3.1.2. Budget
1.4. Define project tracking
1.5. Training
2. Constraints
2.1. Budget
2.1.1. Resources
2.1.2. Materials
2.1.3. Services
2.2. Deadlines
2.3. Dependencies
3. Project Description
3.1. Definition
3.2. Deliverables
3.3. Scope
3.3.1. Included
3.3.2. Excluded
4. Tracking
4.1. Schedule
4.2. Budget
4.3. Resources
4.4. Mission creep
5. Troubleshooting
6. Schedule
6.1. Phase 1
6.1.1. Auditorium - Extend West
6.1.2. Toilets - Ground Floor
6.1.2.1. His
6.1.2.2. Hers
6.1.3. Venue 3 - Upper Sound Room
6.1.4. Venue 4 - Parents Room Ground Floor
6.1.5. Entrance Hall
6.2. Phase 2
6.2.1. Auditorium
6.2.1.1. Extend North (Stage)
6.2.1.2. Extend East
6.2.1.3. Roof Structure
6.2.1.4. Balcony
6.2.1.5. Sound Room
6.2.1.6. Store Room
6.2.1.7. Finishes
6.2.1.8. Sound Proof
6.2.1.9. Media
6.2.2. Toilets - 1st Floor
6.2.2.1. His
6.2.2.1.1. Finishes
6.2.2.2. Hers
6.2.2.2.1. Finishes
6.2.3. Venue 5 - First Floor
6.2.3.1. Sound Proof
6.2.3.2. Finishes
6.2.3.3. Media
6.2.4. Venue 6 - First Floor
6.2.4.1. Finishes
6.2.4.2. Sound Proof
6.2.4.3. Media
6.3. Phase 3
6.3.1. Parking
6.3.1.1. Sustainable Design and Accreditation
6.3.1.1.1. Sustainable Site Development
6.3.1.1.2. Water Savings
6.3.1.1.3. Energy Efficiency
6.3.1.2. Site Constraints
6.3.1.2.1. Other site issues to be considered when evaluating a potential site for a suitable parking facility include the following:
6.3.1.3. Parking Structures for People
6.3.1.3.1. Events – Easy quick loading and unloading of structure. Multiple vehicular paths. Consider revenue collection methods, typically a flat fee on entry. Provide queuing space. Consider pedestrian flow to event - avoid crossing traffic.
6.3.1.4. Circulation and Ramping
6.3.1.5. Other Considerations
6.3.1.5.1. Zoning Requirements (permitted uses, setbacks, easements, etc.)
6.3.1.5.2. Building Code Compliance
6.3.1.5.3. Subsurface Conditions and Foundations
6.3.1.5.4. Aesthetics
6.3.1.5.5. Fire Rating, Fire Protection and Life Safety
6.3.1.5.6. Mechanical Systems
6.3.1.5.7. Storm Drainage and Water Storage
6.3.1.5.8. Parking Access and Revenue Control Equipment
6.3.1.5.9. Impact of Mixed Uses (retail, residential and office)
6.3.1.5.10. Parking Office Requirements
6.3.1.5.11. Maintenance
6.3.1.6. Planning Check List
6.3.1.6.1. 1. Planning
6.3.1.6.2. 2. Parking Management
6.3.1.6.3. 3. Facility Design/Layout
6.3.1.6.4. 4. Demand Reduction / Transportation Demand Management (TDM)
6.3.1.6.5. 5. Alternative Transportation Support Programs
6.3.1.6.6. 6. Wayfinding and Parking Guidance
6.3.1.6.7. 7. Use of Recyclables
6.3.1.6.8. 8. Energy Savings/Generation Strategies
6.3.1.6.9. 9. Water Management
6.3.1.6.10. 10. Facility Maintenance and Cleaning
6.3.1.6.11. 11. Electric Vehicle Charging
6.3.1.6.12. 12. Green Garages