grænser
by Deimante Montvilaite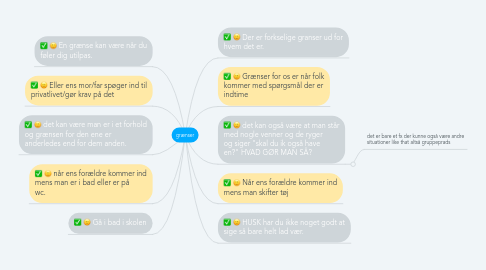 1. Der er forkselige granser ud for hvem det er.
2. Grænser for os er når folk kommer med spørgsmål der er indtime
3. En grænse kan være når du føler dig utilpas.
4. Eller ens mor/far spøger ind til privatlivet/gør krav på det
5. det kan være man er i et forhold og grænsen for den ene er anderledes end for dem anden.
6. det kan også være at man står med nogle venner og de ryger og siger "skal du ik også have en?" HVAD GØR MAN SÅ?
6.1. det er bare et fx der kunne også være andre situationer like that altså gruppeprads
7. når ens forældre kommer ind mens man er i bad eller er på wc.
8. Når ens forældre kommer ind mens man skifter tøj
9. Gå i bad i skolen
10. HUSK har du ikke noget godt at sige så bare helt lad vær.