General systems theory
by
Eduardo Beltrame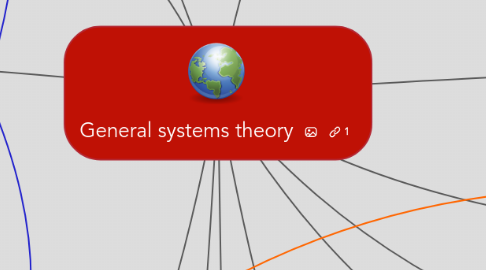 0.0
stars - reviews range from
0
to
5
Chaos
Dynamic Systems
Cybernetics
Mathematics
Hilbert is watching you
Calculus
Linear Algebra
Analysis
Measure
Topology
Information Theory
Awesome shit
Greater than human intelligence
Transhumanism
Emotion and feeling control
Automatize all human tasks
The end.
Artificial Intelligence
Control systems
A control system is a device, or set of devices to manage, command, direct or regulate the behavior of other devices or system. There are two common classes of control systems, with many variations and combinations: logic or sequential controls, and feedback or linear controls. There is also fuzzy logic, which attempts to combine some of the design simplicity of logic with the utility of linear control. Some devices or systems are inherently not controllable. The term "control system" may be applied to the essentially manual controls that allow an operator, for example, to close and open a hydraulic press, perhaps including logic so that it cannot be moved unless safety guards are in place. An automatic sequential control system may trigger a series of mechanical actuators in the correct sequence to perform a task. For example various electric and pneumatic transducers may fold and glue a cardboard box, fill it with product and then seal it in an automatic packaging machine. In the...
Neural networks
The term neural network was traditionally used to refer to a network or circuit of biological neurons. The modern usage of the term often refers to artificial neural networks, which are composed of artificial neurons or nodes. Thus the term has two distinct usages: This article focuses on the relationship between the two concepts; for detailed coverage of the two different concepts refer to the separate articles: biological neural network and artificial neural network. A biological neural network is composed of a group or groups of chemically connected or functionally associated neurons. A single neuron may be connected to many other neurons and the total number of neurons and connections in a network may be extensive. Connections, called synapses, are usually formed from axons to dendrites, though dendrodendritic microcircuits and other connections are possible. Apart from the electrical signaling, there are other forms of signaling that arise from neurotransmitter...
Neuroscience
Brain machine interface
Learning and memory
Neurochemistry and signalling
Emotions and feelings
Consciuousness
Physics
Quantum Mechanics
Electromagnetism
Statistical Mechanics
Classical Mechanics
Astronomy
Relativity
Biology
Genetics
Biochemistry
Molecular
Evolutionary
Chemistry
Quantum
Organic
Inorganic
Analytical
Electrical & Electronic engineering
Computer science
Analog
Digital
Philosophy
Epistemiology
Ethics & Moral
Logics
Metaphysics
Important books
History